Build a shareable digital Record of Achievement showcasing skills, achievements and proud moments
Capture and record your child's skill development journey
Build a profile showcasing the skills developed through extra-curricular activities, work experiences, academic achievements and proud moments. Share with loved ones, potential employers, colleges, universities and future opportunities.
Be the first to know when we release: Sign Up Now!
Because you are more than just your grades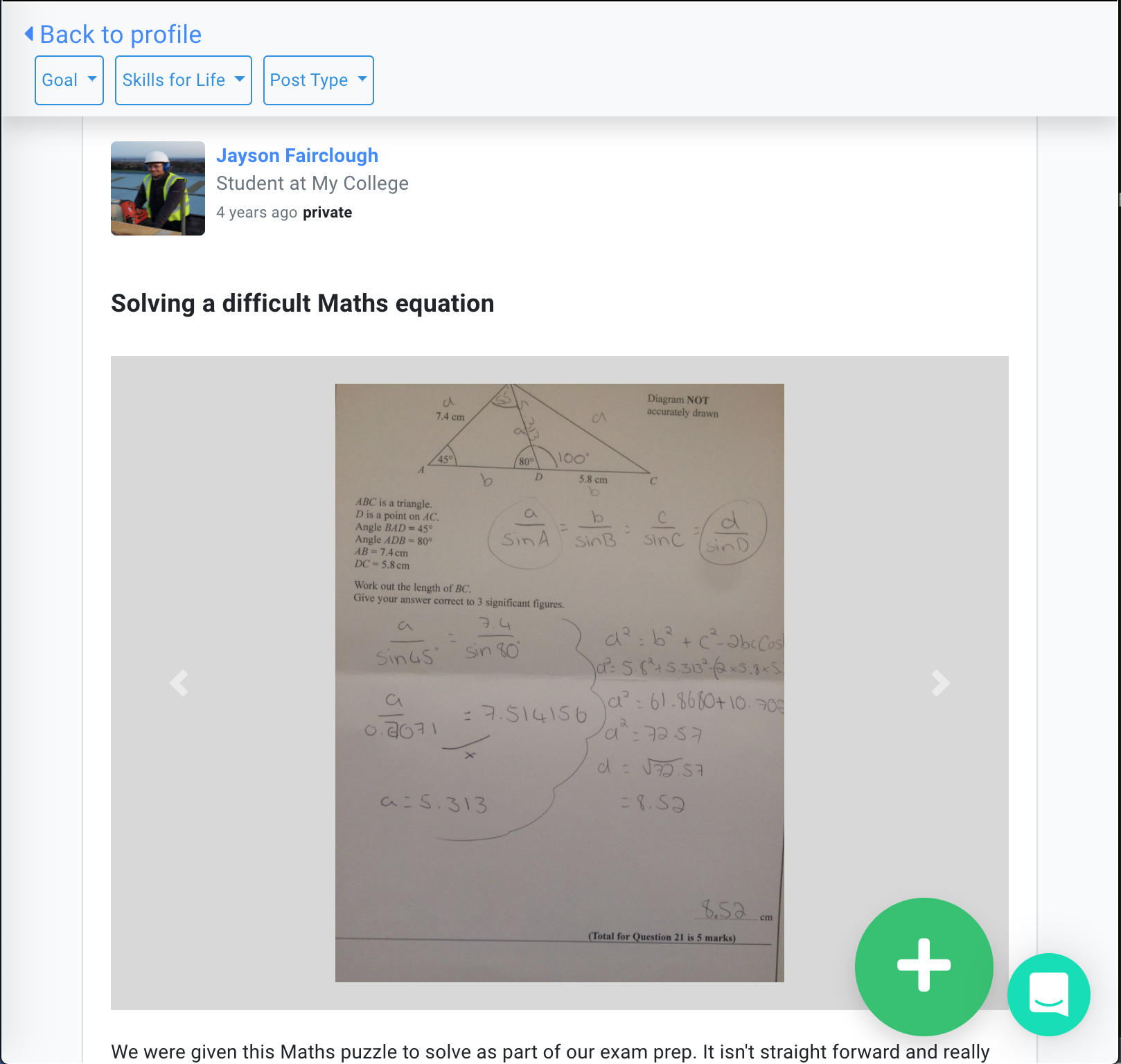 Build a Record of Achievement full of images, videos and examples of work: Show the world what you're child is capable of.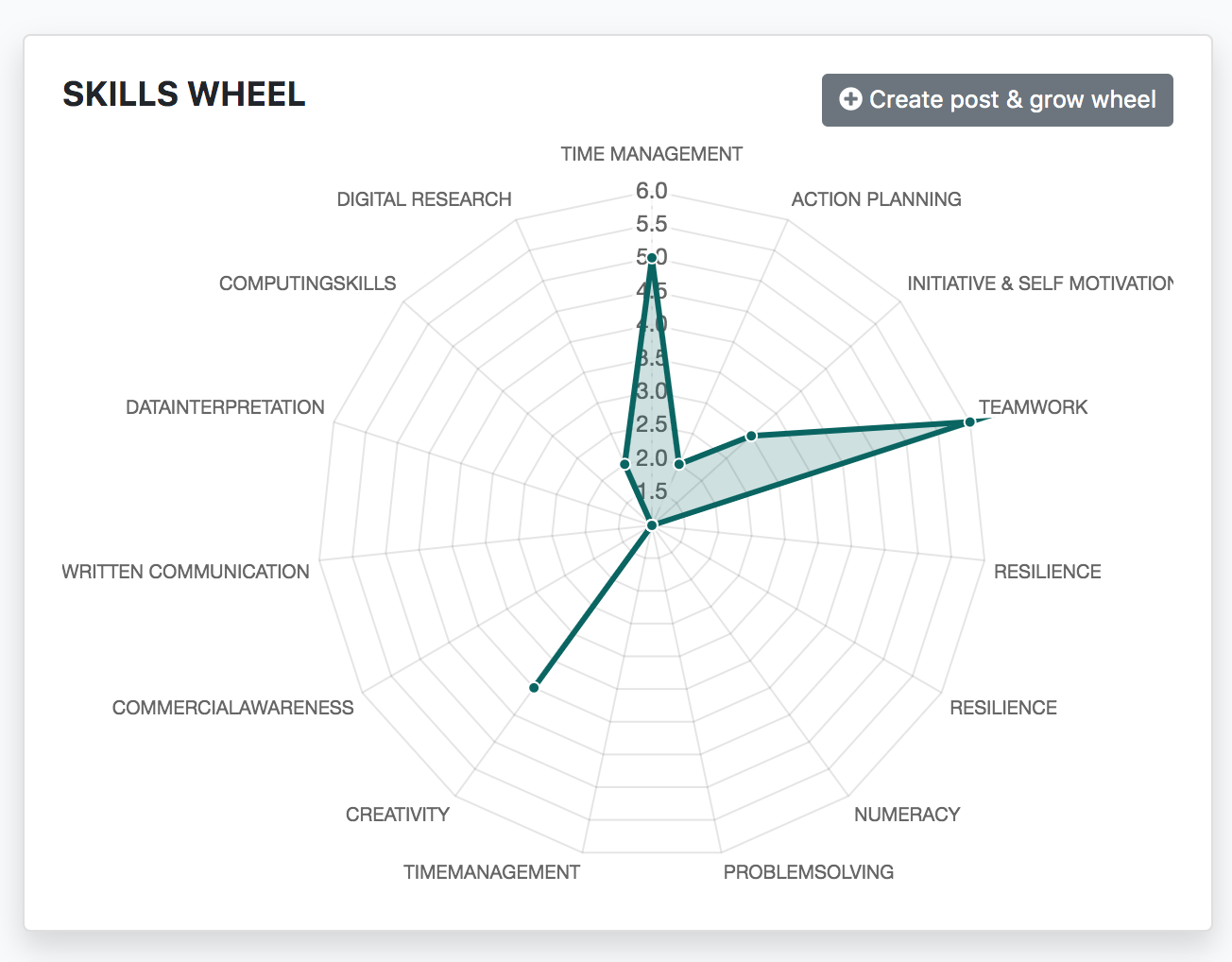 Track the soft skills your child is building through our skills wheel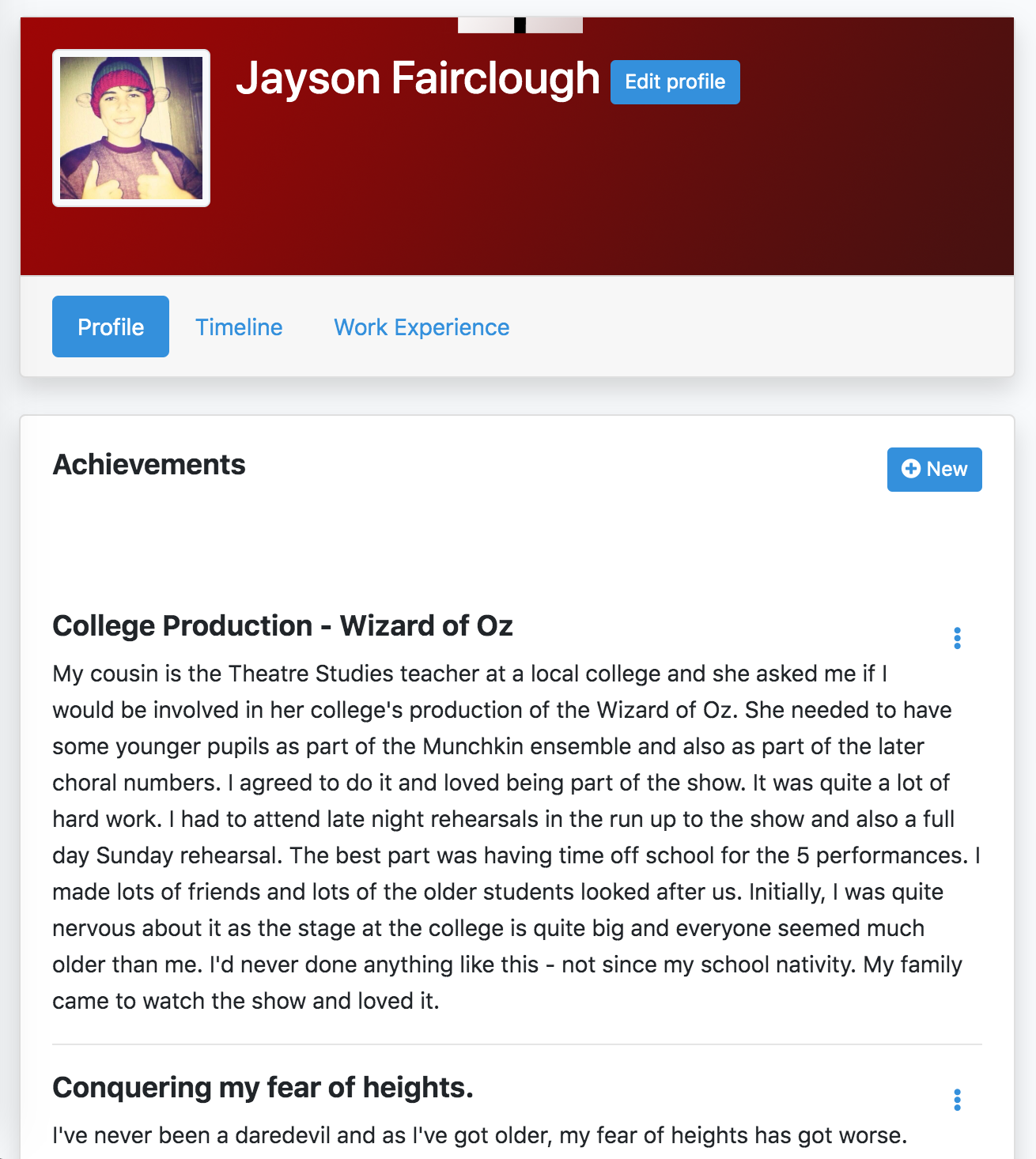 Capture achievements and moments you're proud of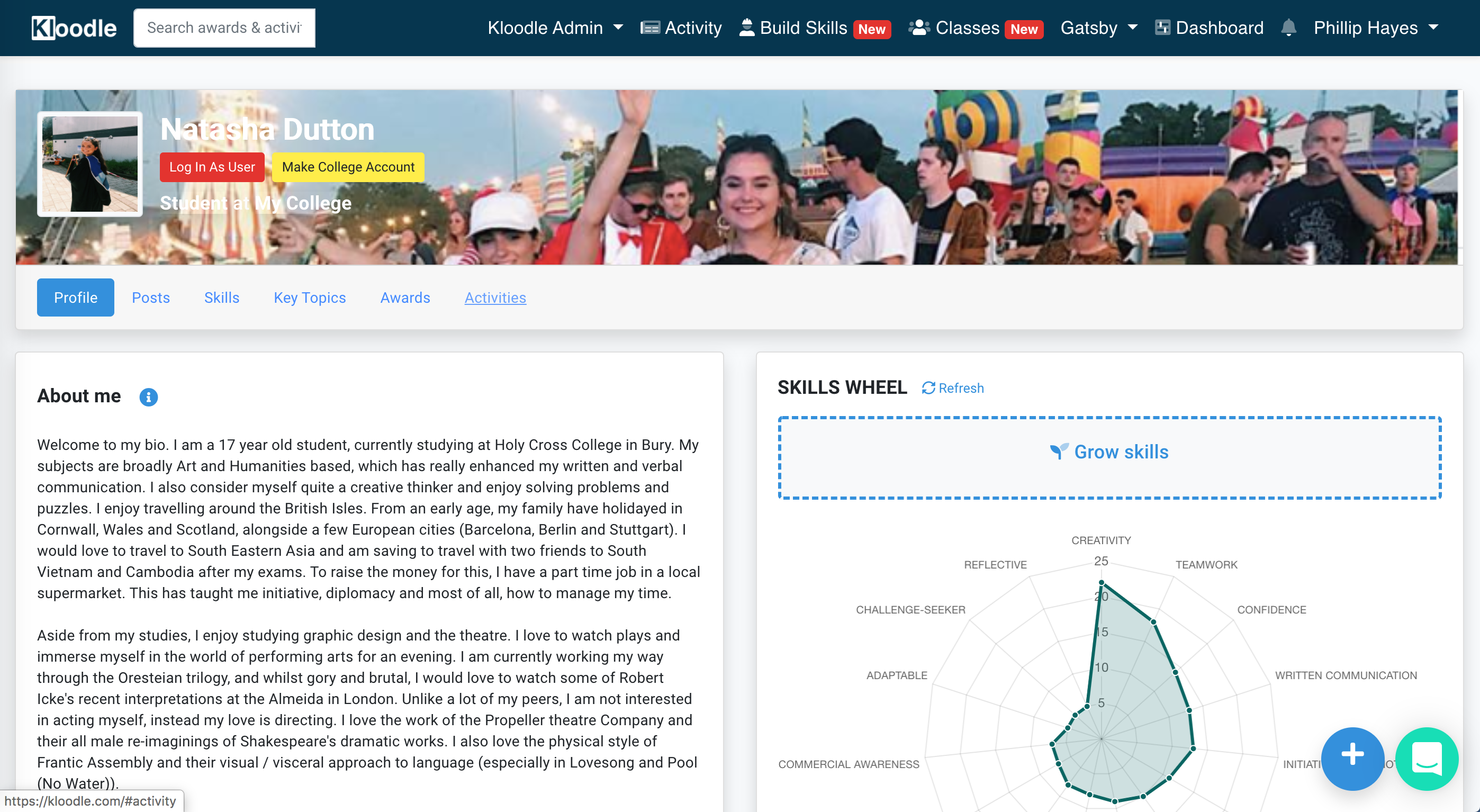 Build a profile of experiences, activities and achievements your child can keep for life