Adding Activities to Learners' Profiles
On Kloodle you can create records of the activities that take place in your organisation and add them to learners' profiles, where they can select them for display in their Record of Achievement. Here's how.
Log in to your profile and visit the class you which to add activities to. You then have two options: –
Add to the whole class
Add individually
Adding an activity to the whole class
Click the "Add Activity to All Learners".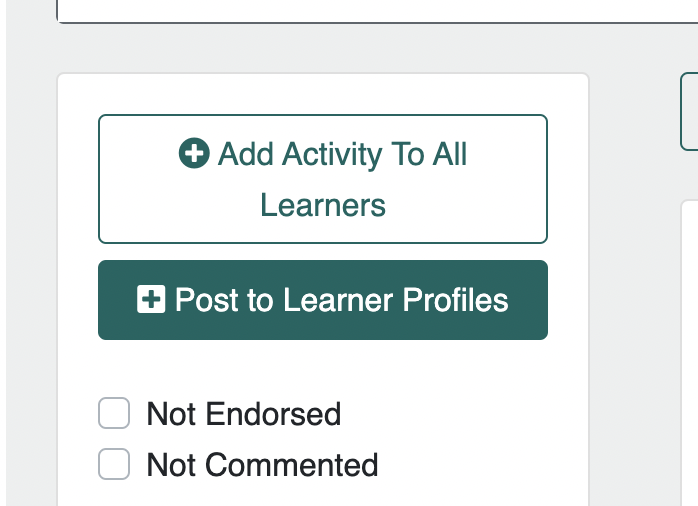 You will see a popup with all of the activities that have been created in your organisation. You can create your own activities also.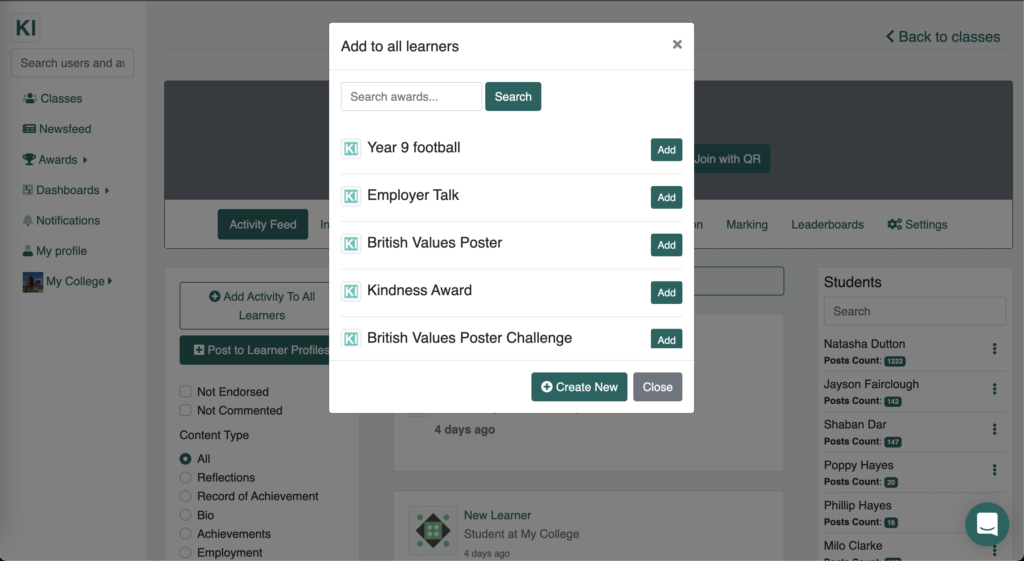 Find the activity you wish to add and click the "Add" button.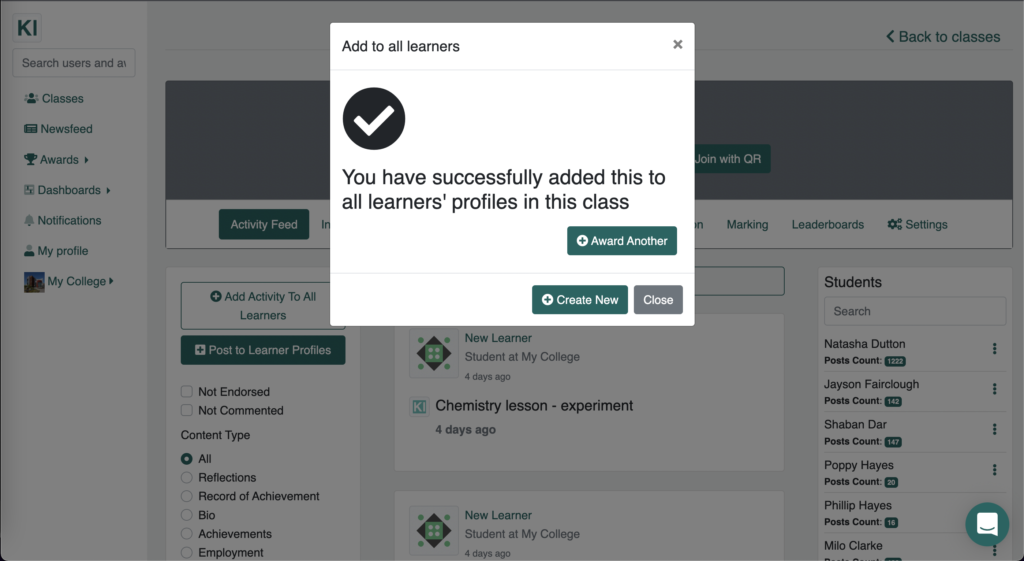 Refreshing the feed in your class, you will see the a record for this activity appear for each learner. This might take a few seconds, as the process happens in the background.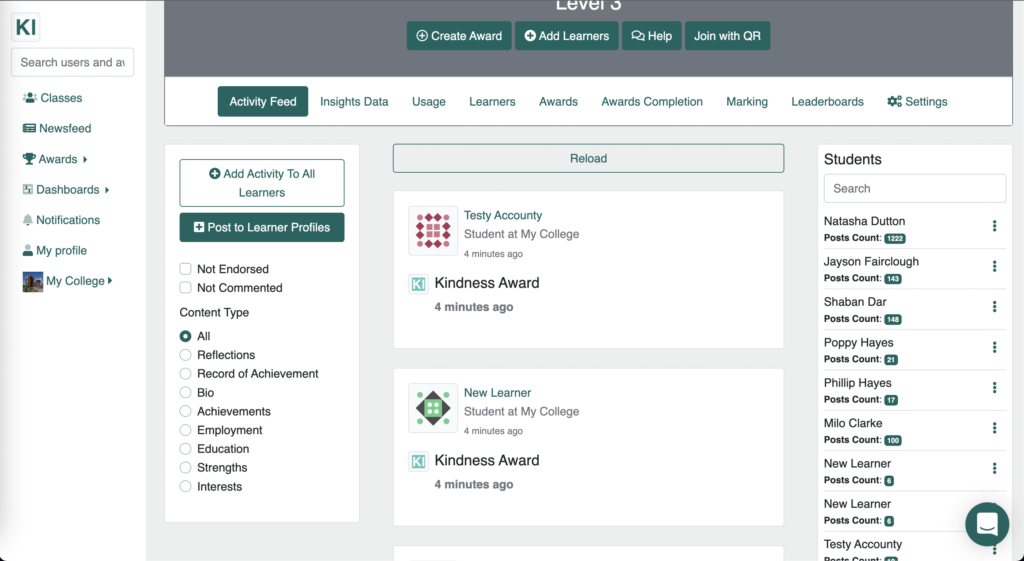 Adding to an individual learner's profile
In the right hand list of students, click the three dots next to the learner's name. A dropdown will appear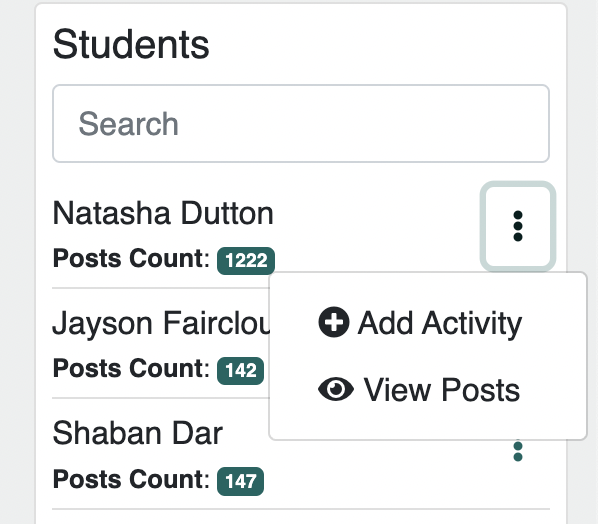 Click "Add Activity". A popup will appear with a list of activities. You can, of course, create your own if the one you wish to add is absent.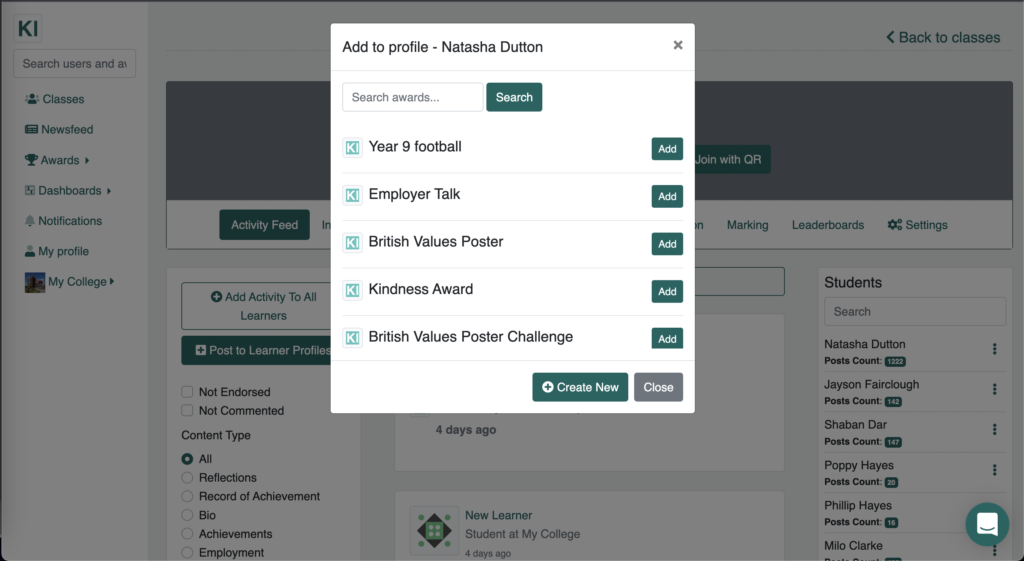 Click "Add".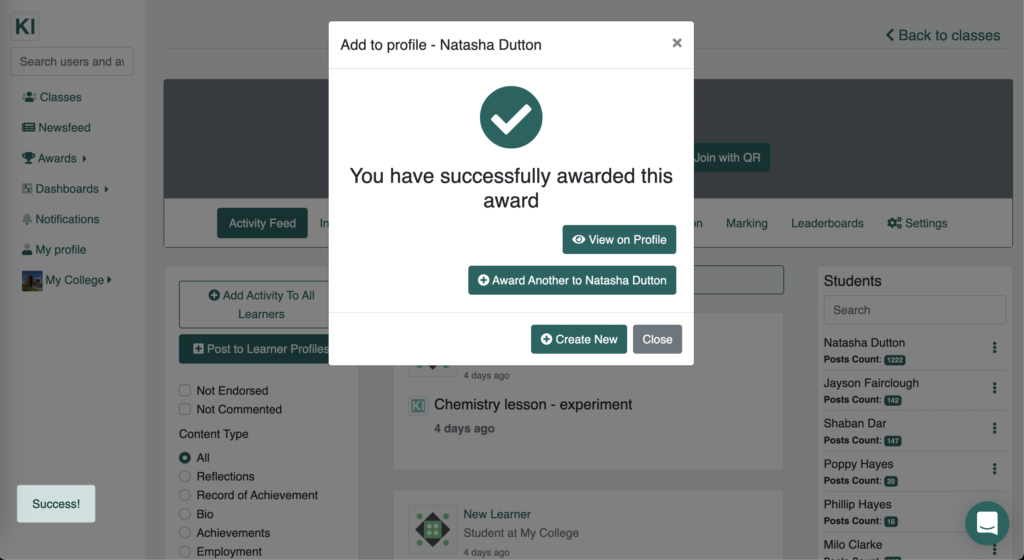 The Activity you have added will appear on your learner's profile. They will then be able to select this activity for display when they create a Record of Achievement.