1. Build your skills / character wheel
You may already have a skills or character framework. Step 1 is to translate this into a wheel.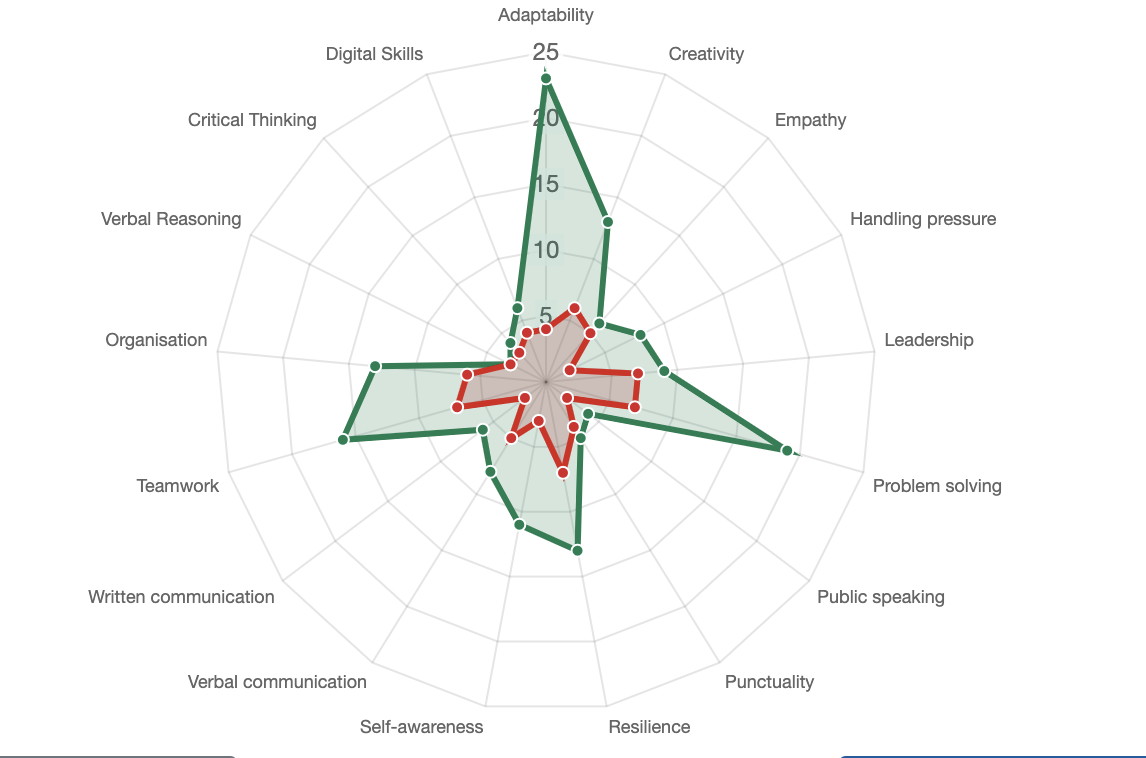 Build My Organisation's Wheel
3. Reflections build into a skills or character profile your learners keep for life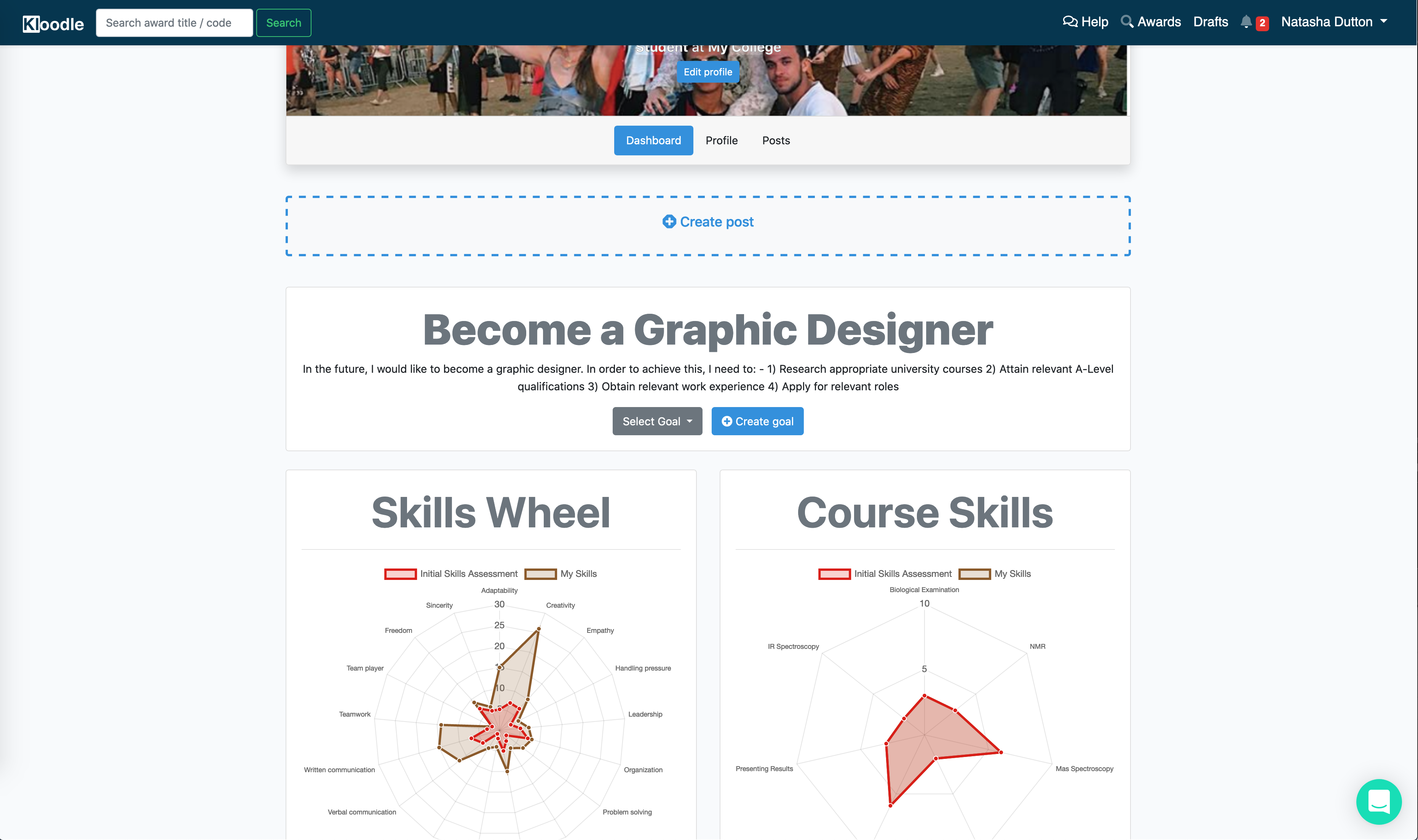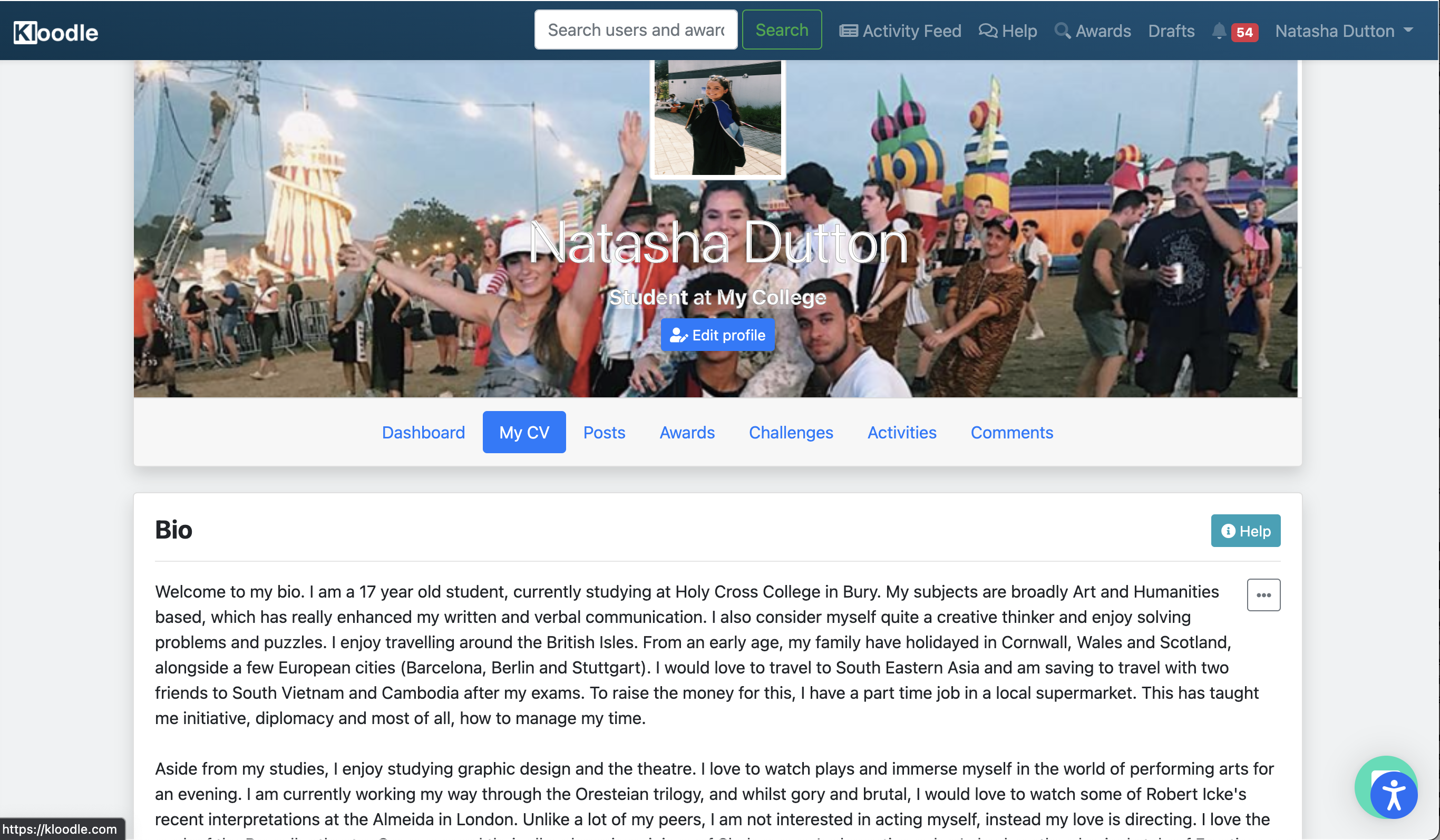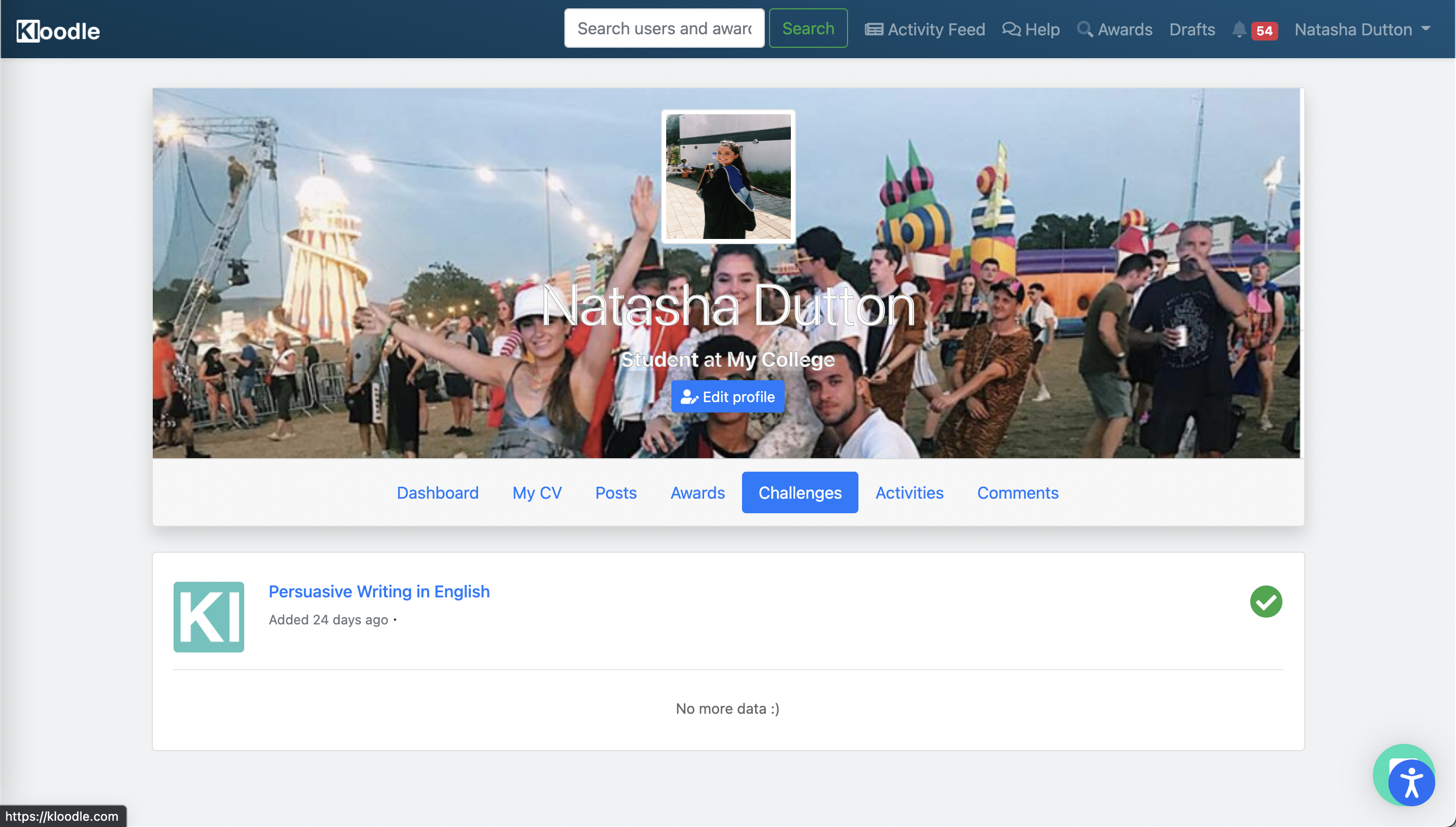 Build my own profile
4. Create challenges, awards and activities to enhance your learners' profiles
Creating awards, challenges and activities is a great way to quickly and easily build an evidence base for your personal development curriculum, including Gatsby, enrichment, PSHE and curriculum-based activities.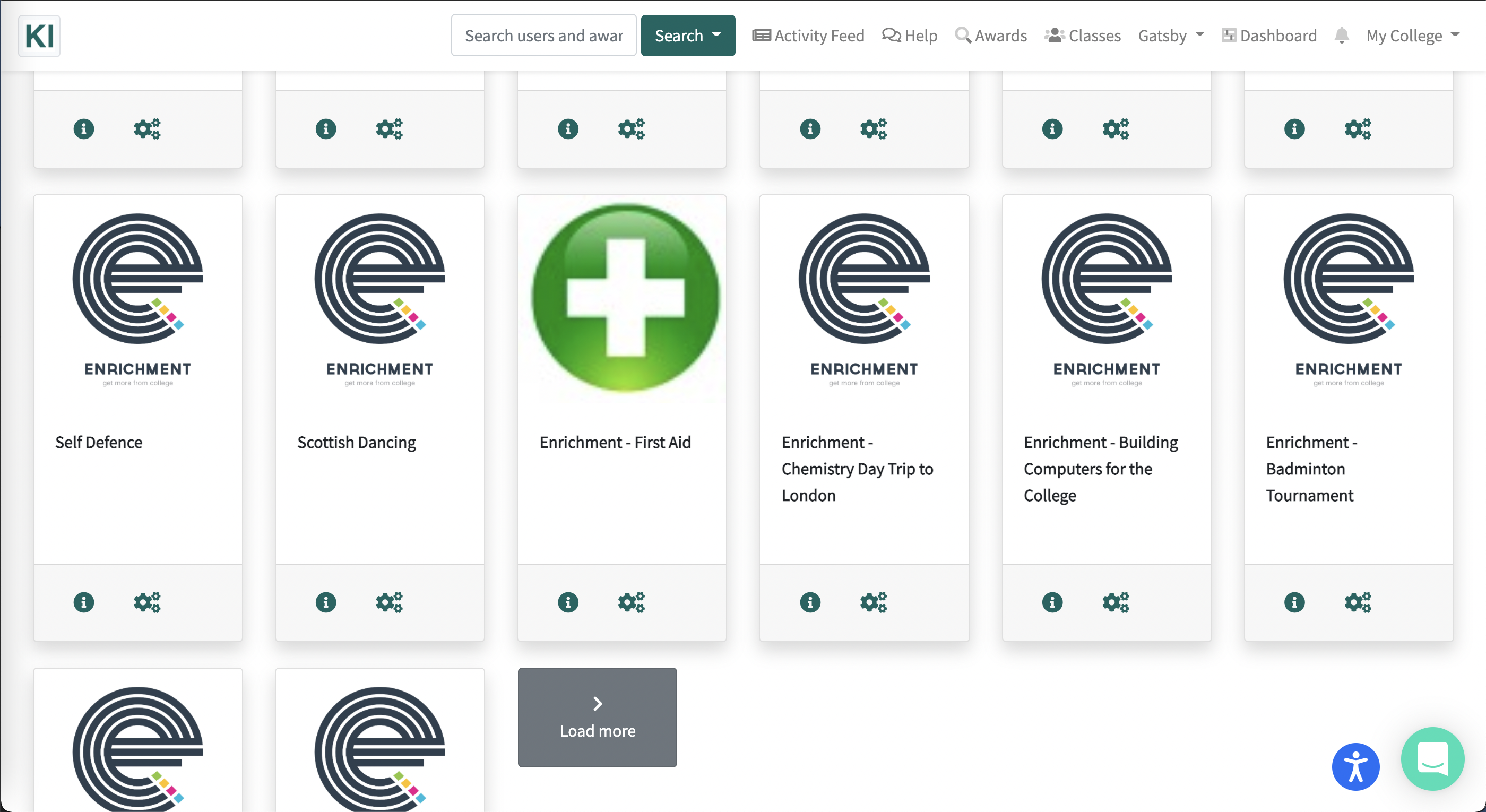 Create my first challenge
5. Build reports on the impact your curriculum is having on skills or character development.
Quickly and easily demonstrate impact of your skills- or charcter-based approach.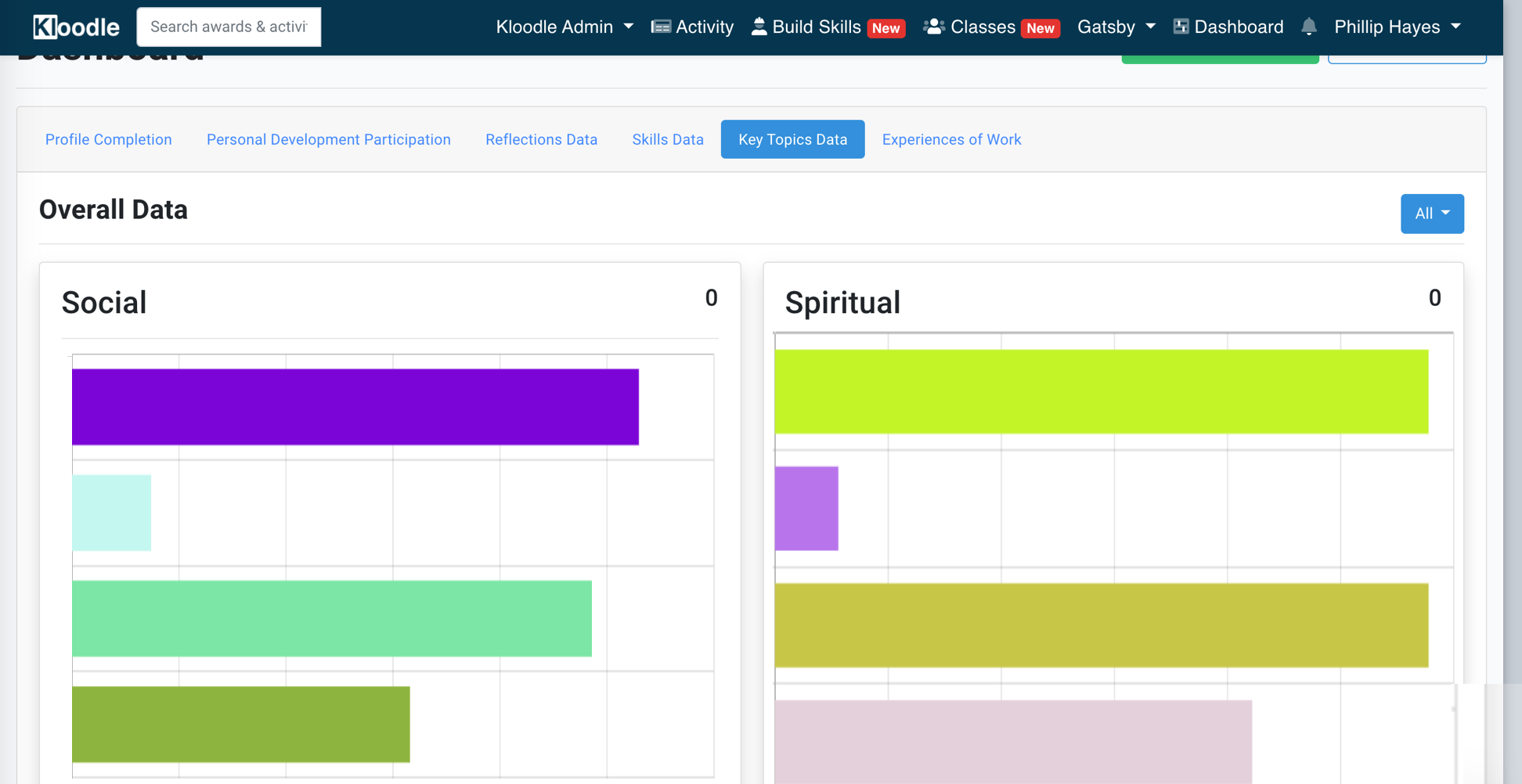 Book a demo to view reporting