We have recently introduced the ability to comment and like learners posts on Kloodle. This is a great way to: –
Motivate learners to keep posting – recognition of work your learners are doing on Kloodle is crucial
Provides valuable feedback – a lot of young people simply aren't aware of the skills they're building. Comments help draw attention to these skills
Who can see and make comments?
Currently, only teachers and the learner the post belongs to can see comments made on a post.
Getting started
A great way to get started with comments is to log in to your newsfeed and scroll through the work that has recently been completed. You are sure to find something to comment on!
PS – you can filter your newsfeed based on tags. You can even create favourite tags to find your learners quicker.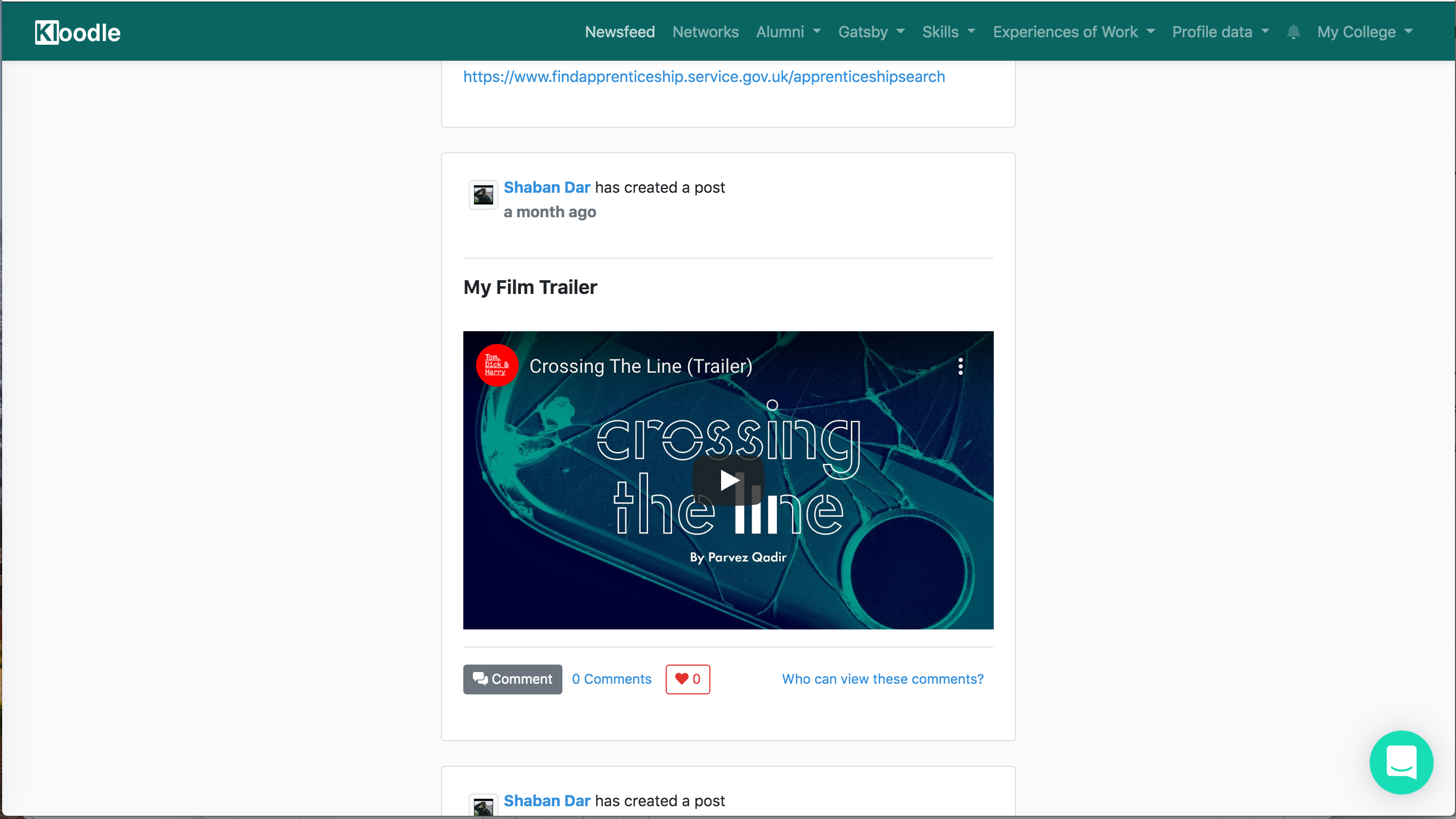 Once you have found a post to comment on, click the grey "Comment" button.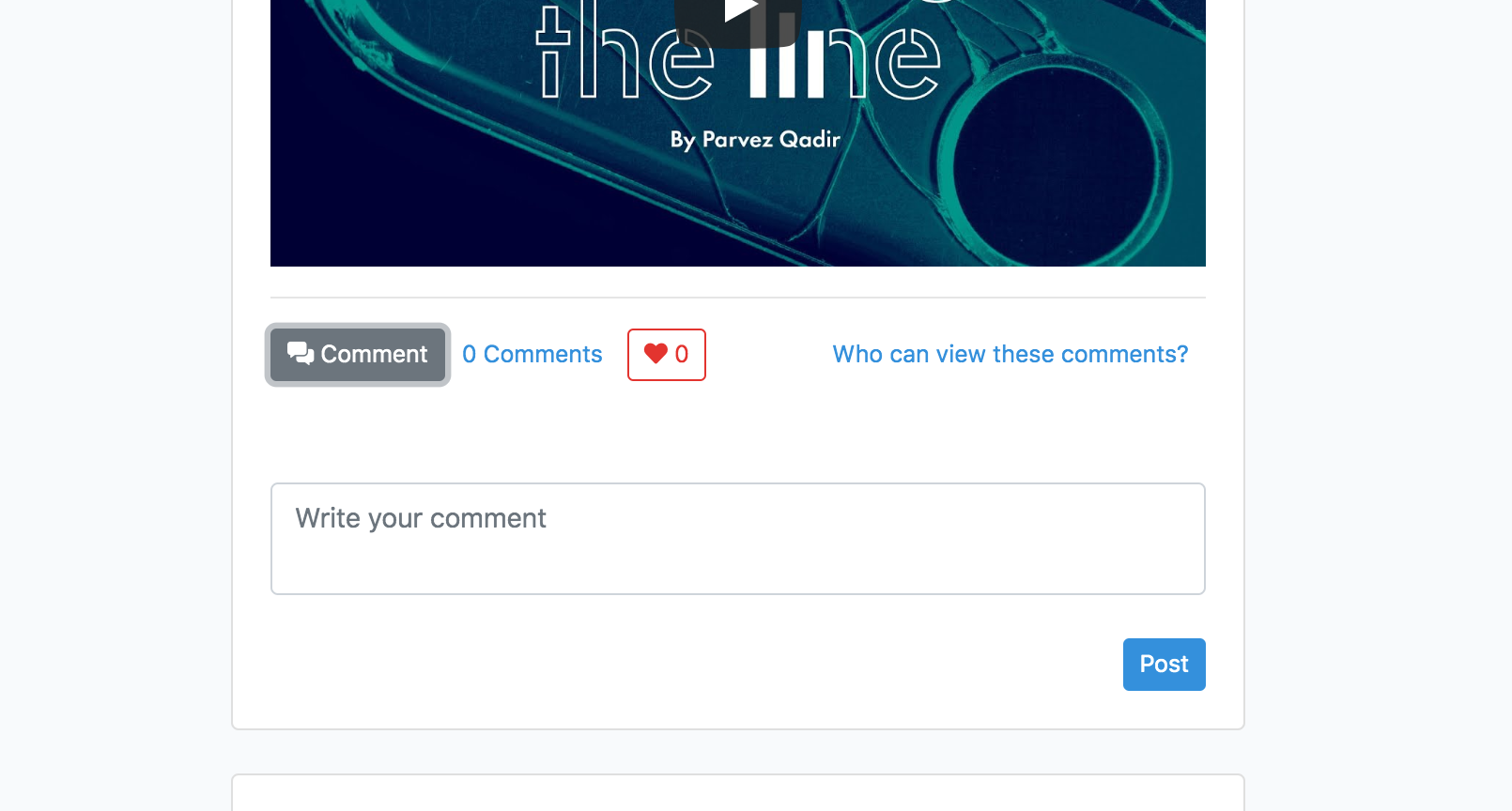 Write your comment in the field provided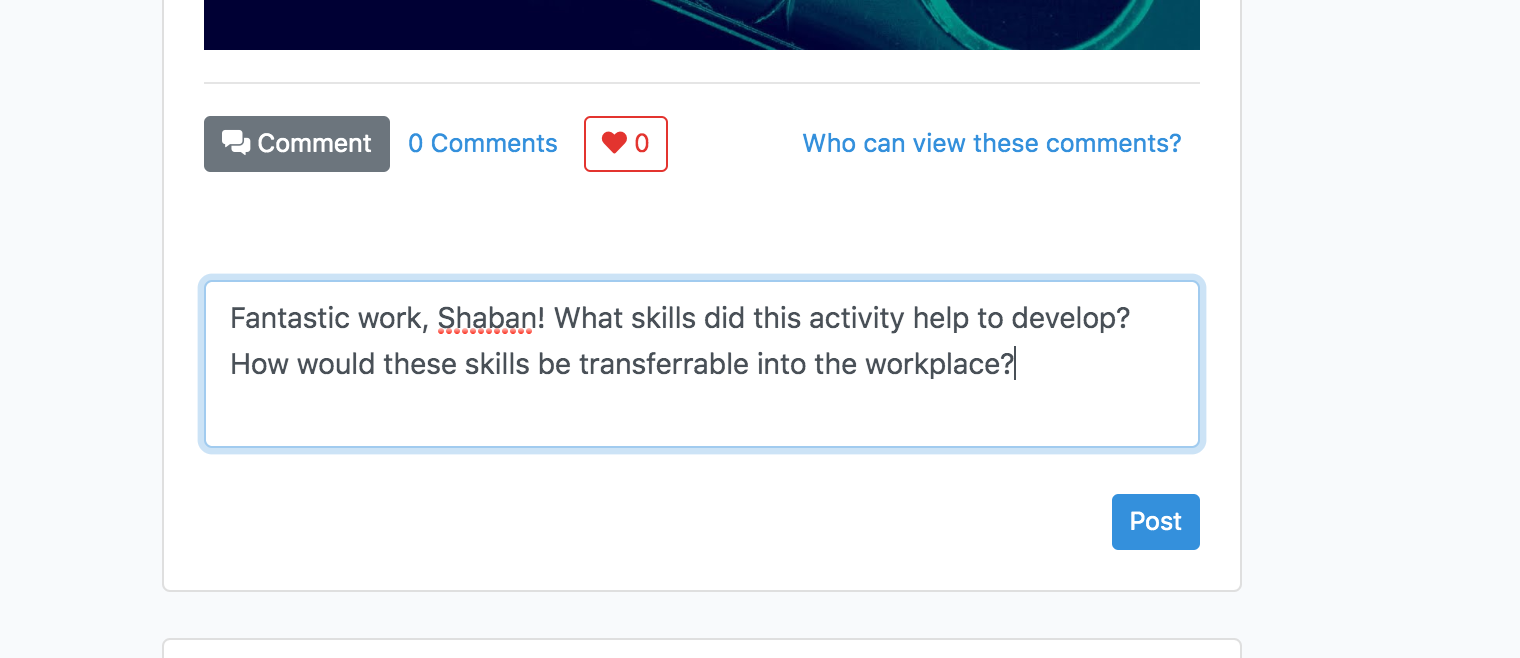 And click post. The comment will now: –
Appear on the learner's profile
Notify the learner that they have a comment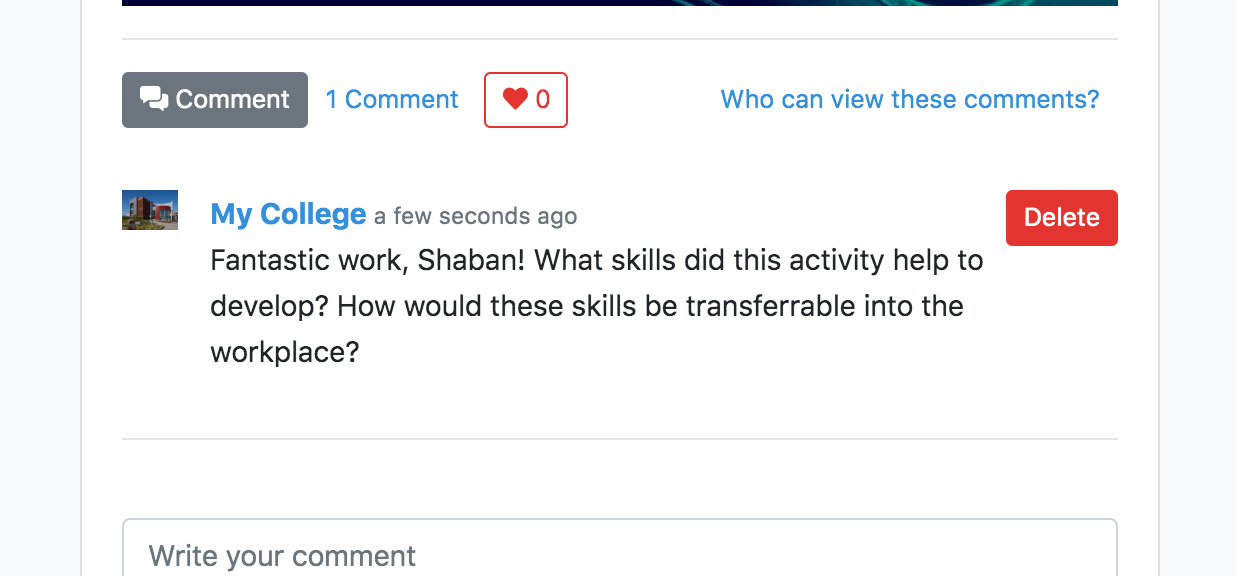 Comment Best Practices
Always be positive – Kloodle is a celebration of what the learner is good at
Help the learner identify the skills their post displays. This might not always be obvious to the learner, but is crucial to draw attention to
Little and often wins the race
Make sure the feedback is timely – ideally, if learners are posting today, make sure the feedback is as soon after their post as possible. Shortening the feedback loop helps to foster motivation and will keep students evidencing their skills on Kloodle.
If you need any help with any aspect of commenting, or you have some feedback, please do not hesitate to use the green chat button on Kloodle.