In some instances, you may want to set up an activity and allow learners to add themselves to the activity. This can be done as follows: –
Activity setup
First, in order to create an activity, you should log into your teacher account. Next, navigate to the Gatsby Activities table. The link is situated under "Gatsby" in the top menu.
Once here, click on "Create Activity"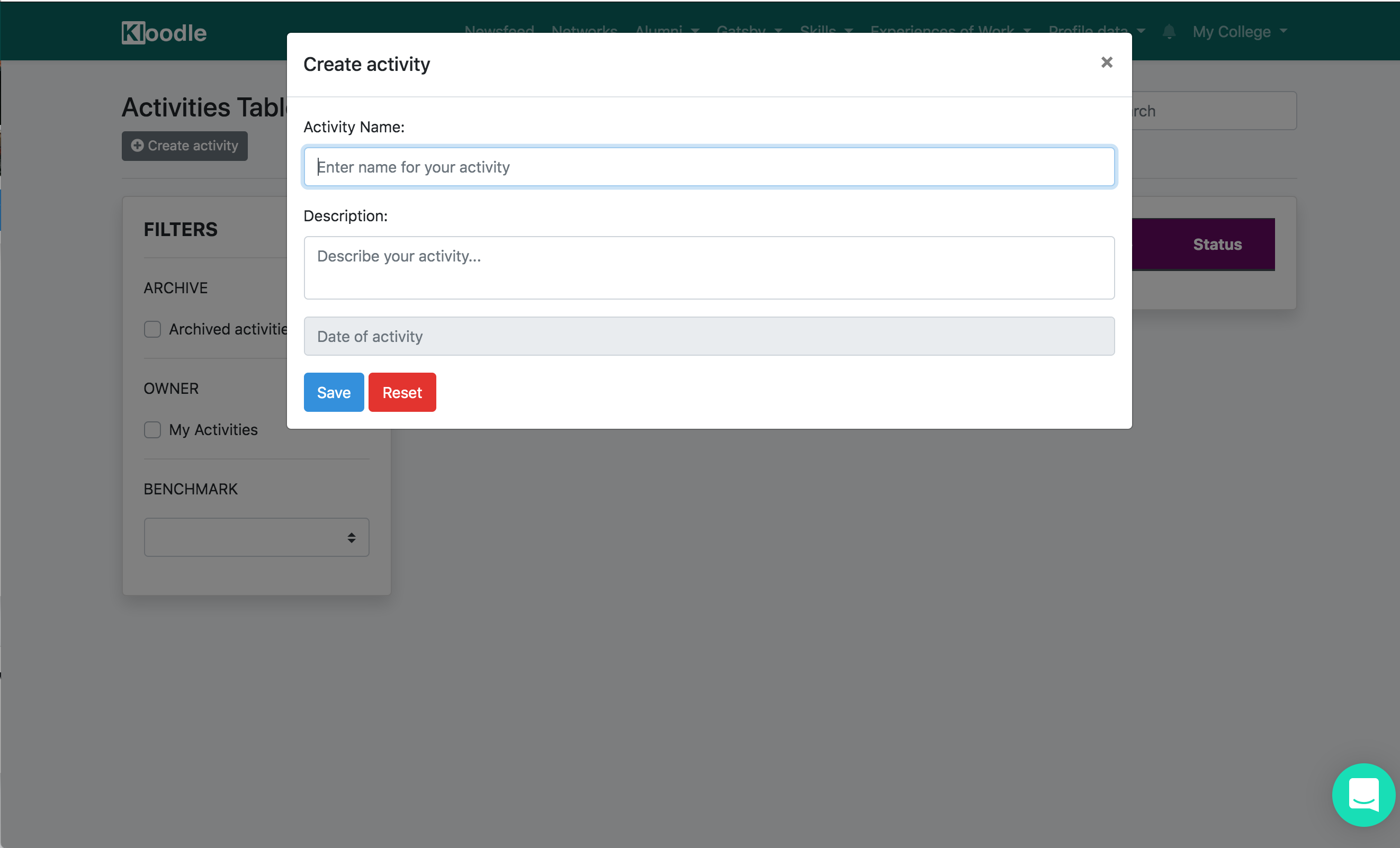 Give your activity a name and description in the usual way, and, if applicable, add a date. Once saved, you are set up to allow learners to add themselves.
In order to help learners find the activity, make a note of the name or code (listed under the name). Learners can search for this code when adding an activity in order to ensure they add the correct one.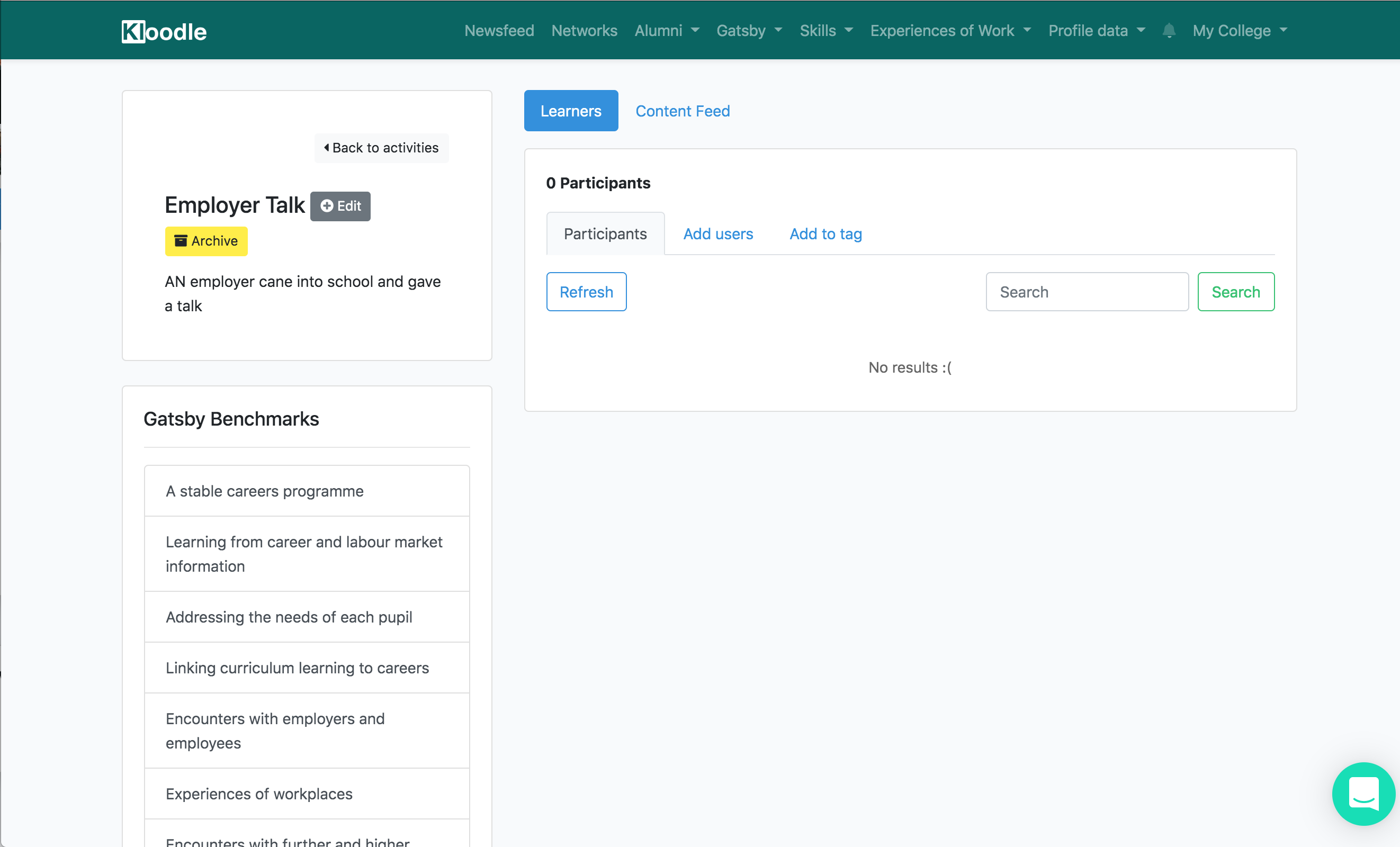 Learners
Once the activity is created, it is ready for learners to add themselves to. They can do that by the following method: –
Log in to their profile and scroll to the "Activities" section.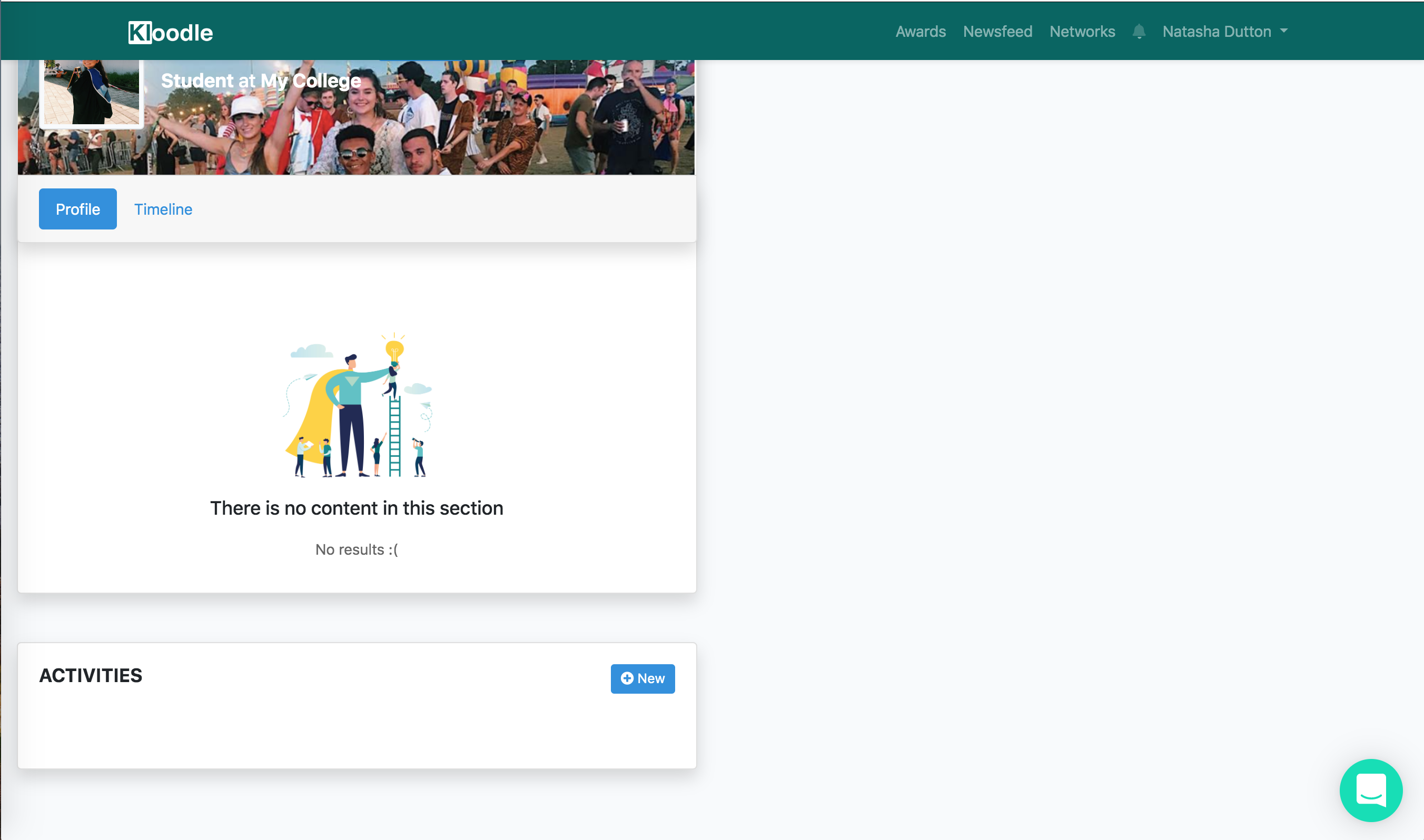 Click "Add".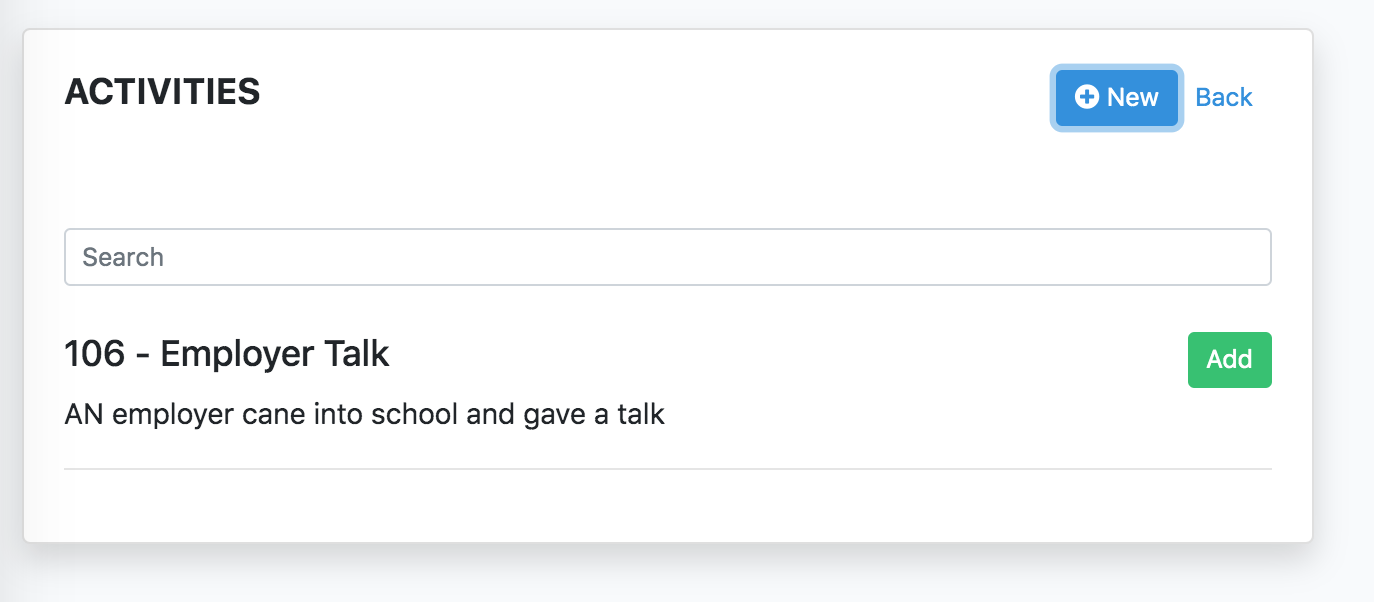 The learner will see a list of activities to select from. Click "Add".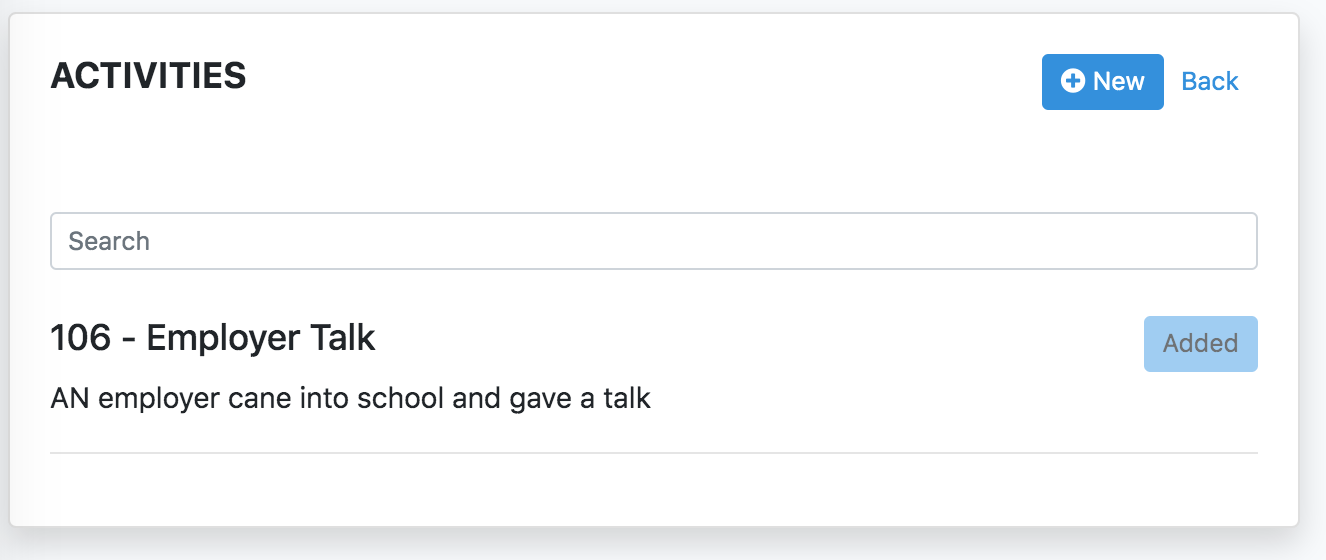 Clicking "Back" will then show the activity on the user's profile.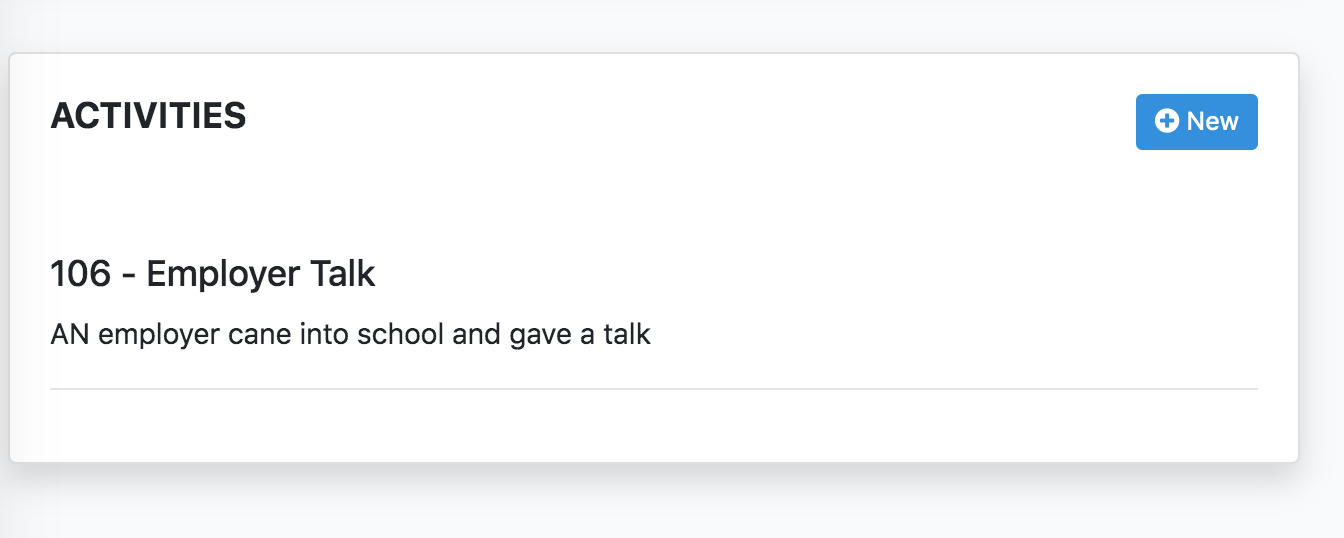 Viewing the user in your stats
Logging back in as a teacher, we can then view the learner in our activity list.