Awards can also be set up with requirements. This creates an "application" type system, where you can outline a required post (or posts) that learners must submit in order to earn the award.
We have seen this used in situations like the application process for becoming head girl, boy or prefect, as well as set up by subject teachers to gather together evidence of skill development for a specific topic. Here's an example of how the system works.
As a teacher
The first step in the process is to log in as a teacher and set up an award. This is done by clicking "Skills" in your top bar and selecting "Awards" in the dropdown.
In the awards index, click "Create Award". You'll be presented with a form where you can set up your award.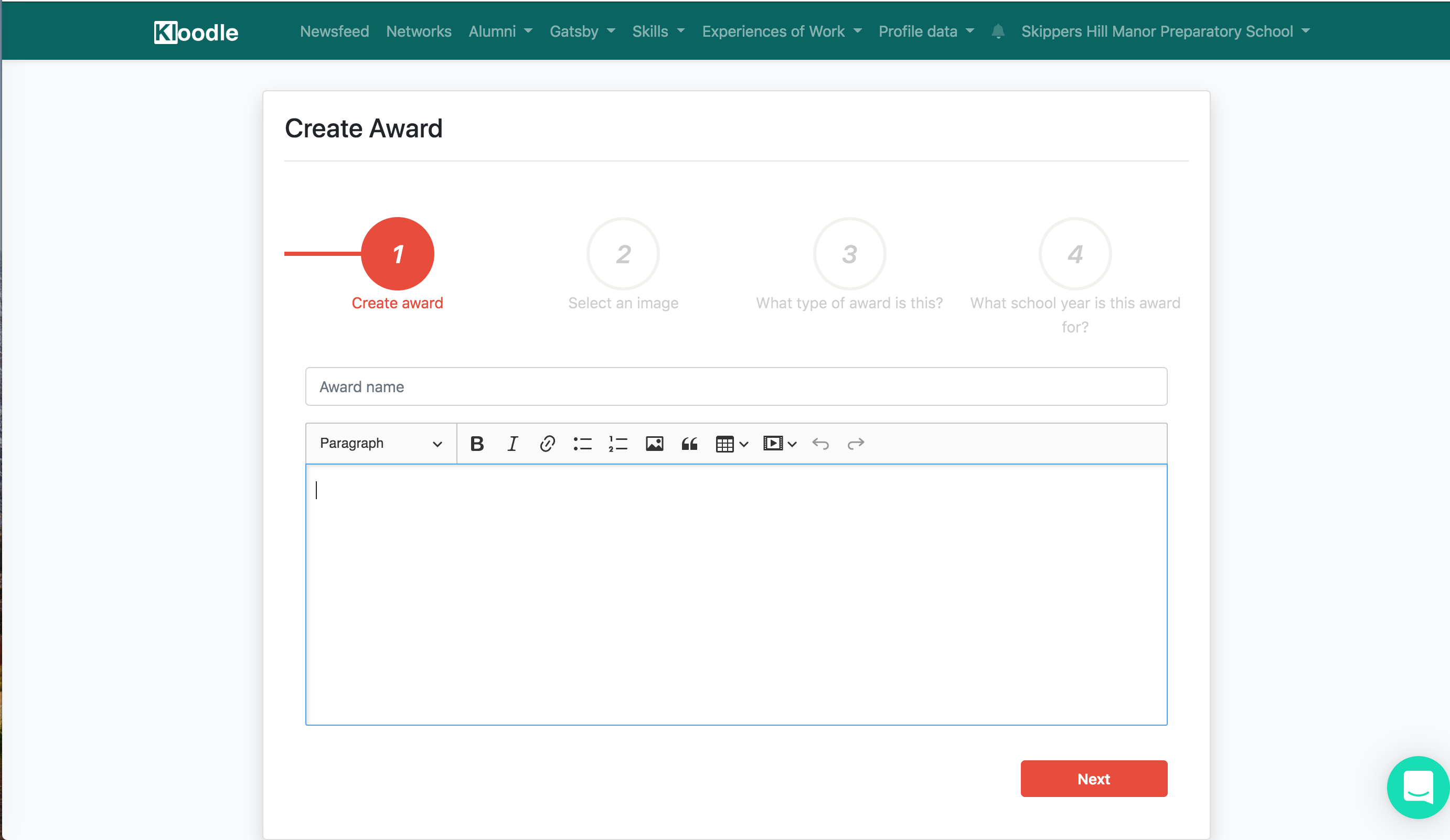 Once you have set up your award, you'll see a "requirements" section. Here's where you'll stipulate the evidence you wish to see on a learner's profile. We'll look into this in greater detail by way of example.
The Sussex Award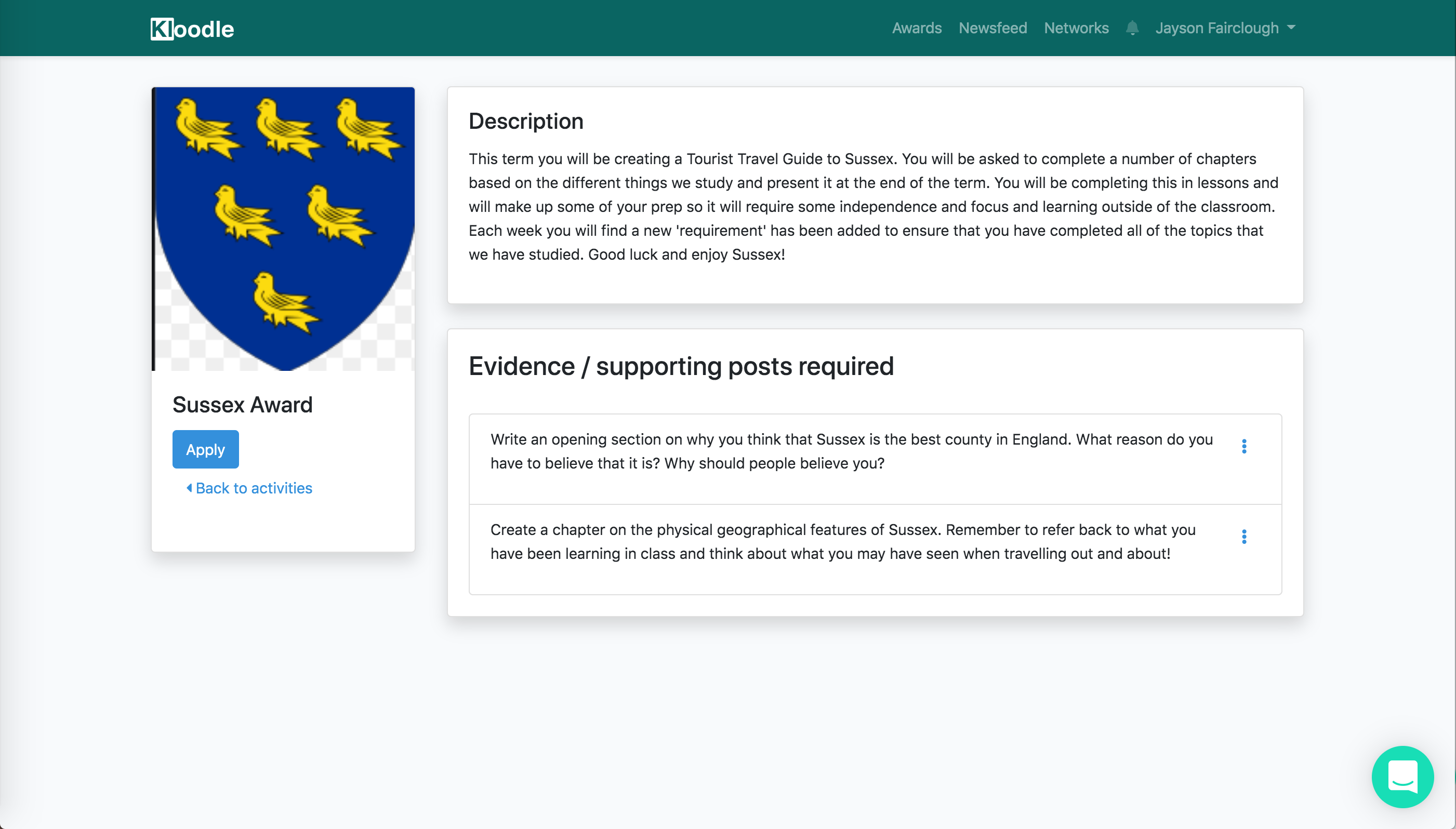 One of our schools – Skippers Hill Manor Preparatory School – has created the Sussex Award. This is part of a move towards a project-based, skills-led approach to curriculum. The project ties in much of the learning that would ordinarily take place in separate subjects, all placed within the context of a project designed to get learners to engage more with their home county.
As you can see by the above image, the award has two requirements. These requirements outline the work teachers wish to see in order to award this award.
Once the award is set up, learners can begin to add their work and submit their award.
Learner View
Logging in as a learner, we can navigate to the Sussex Award and start to add our required work. We do this by clicking "Awards" in the top bar, then finding the award in question.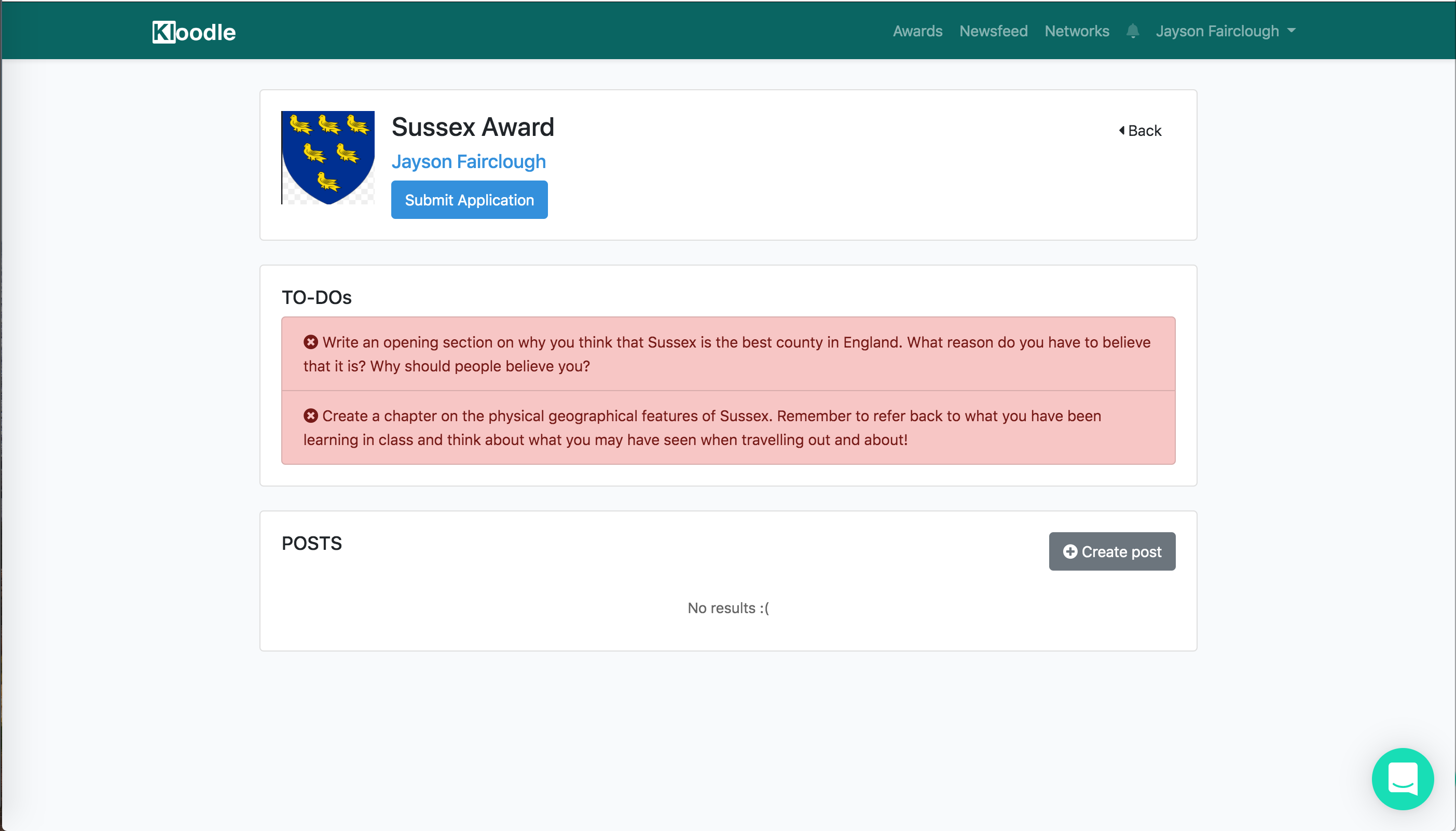 The two requirements are coloured red as we are yet to complete them. You can tick off these items by clicking "Create Post". Here you can begin to write your reflections and add media.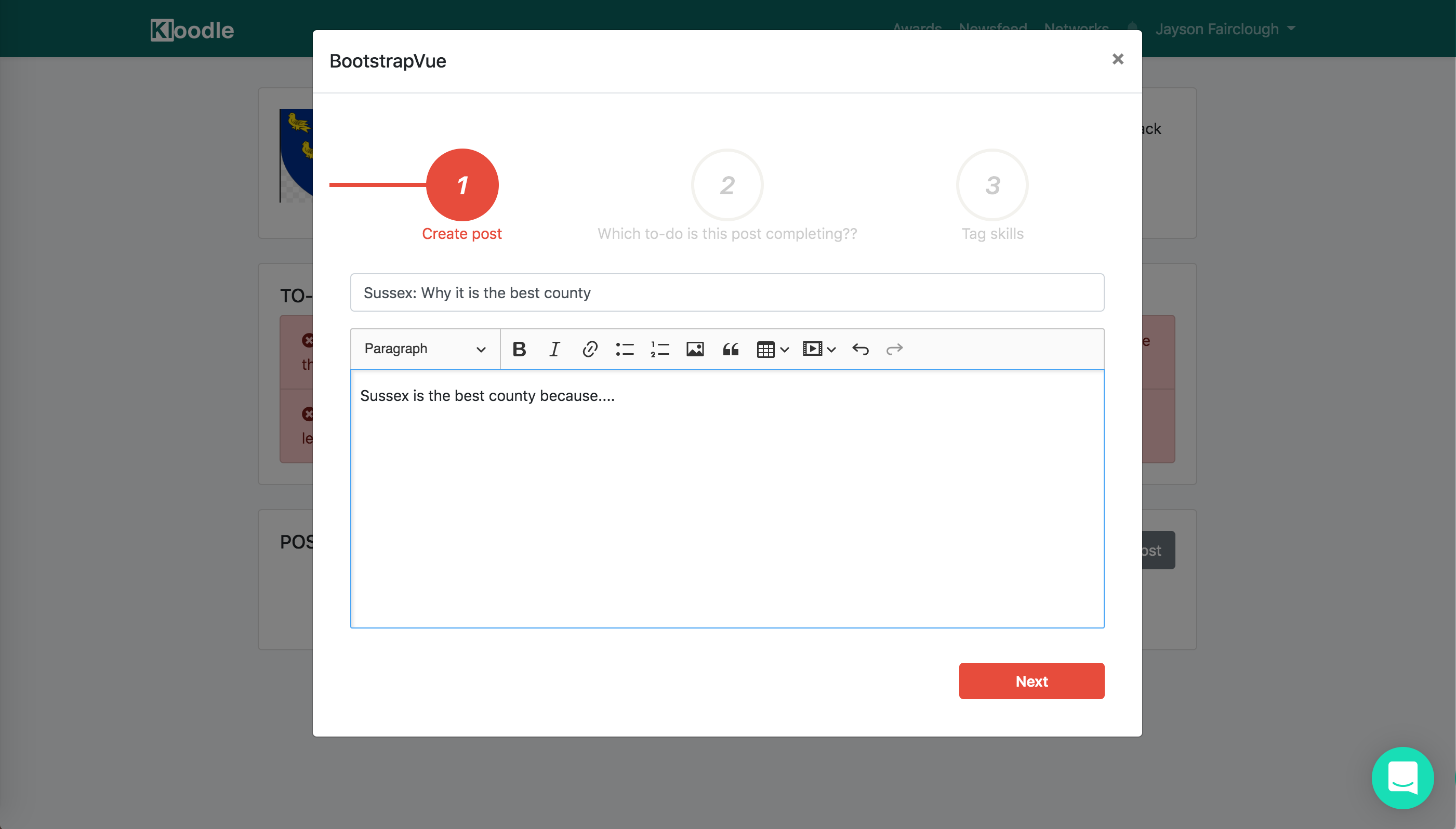 The second stage in the process is to tag in which award requirement the post is completing.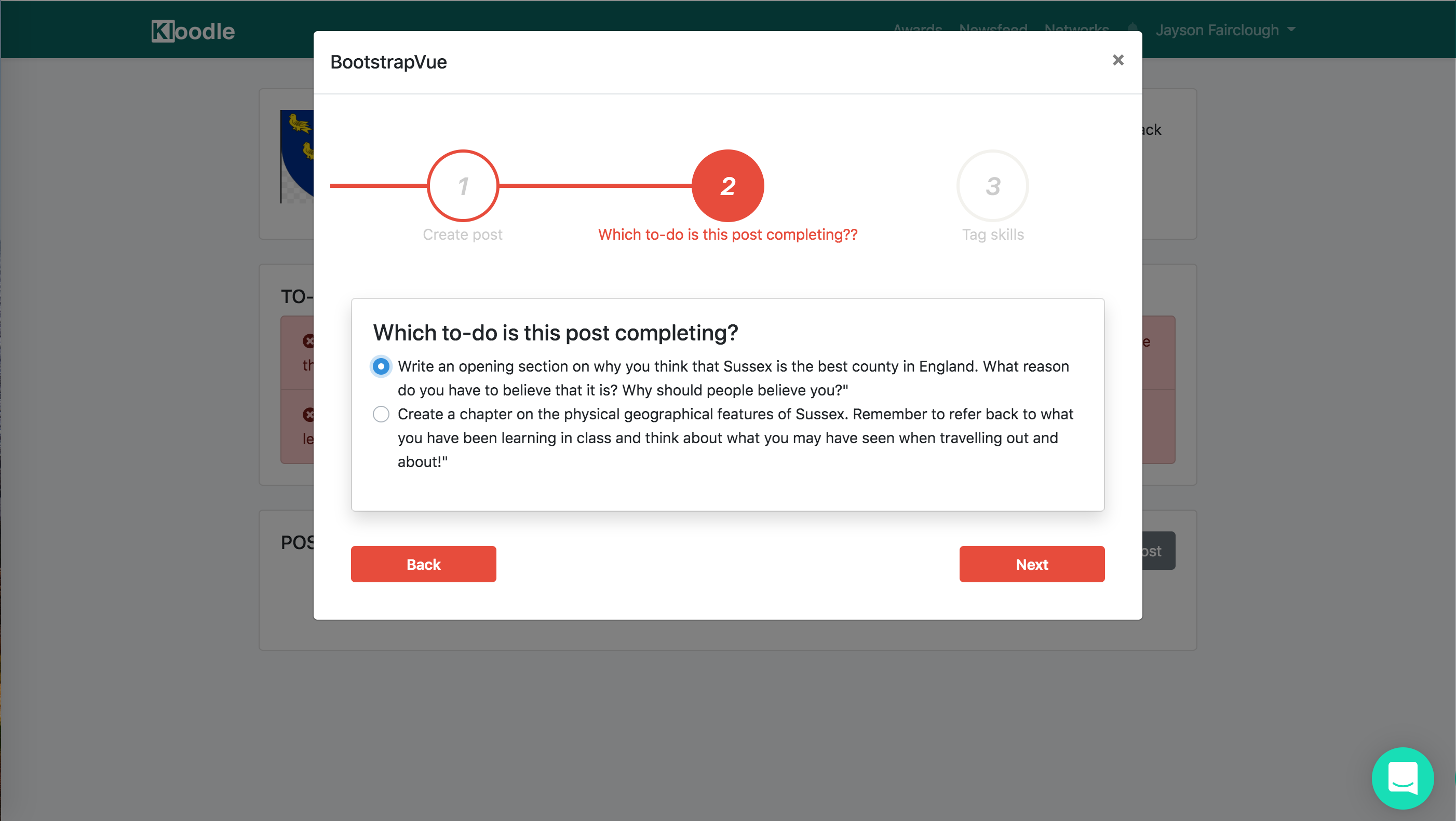 Finally, we tag in the skills that our post is demonstrating.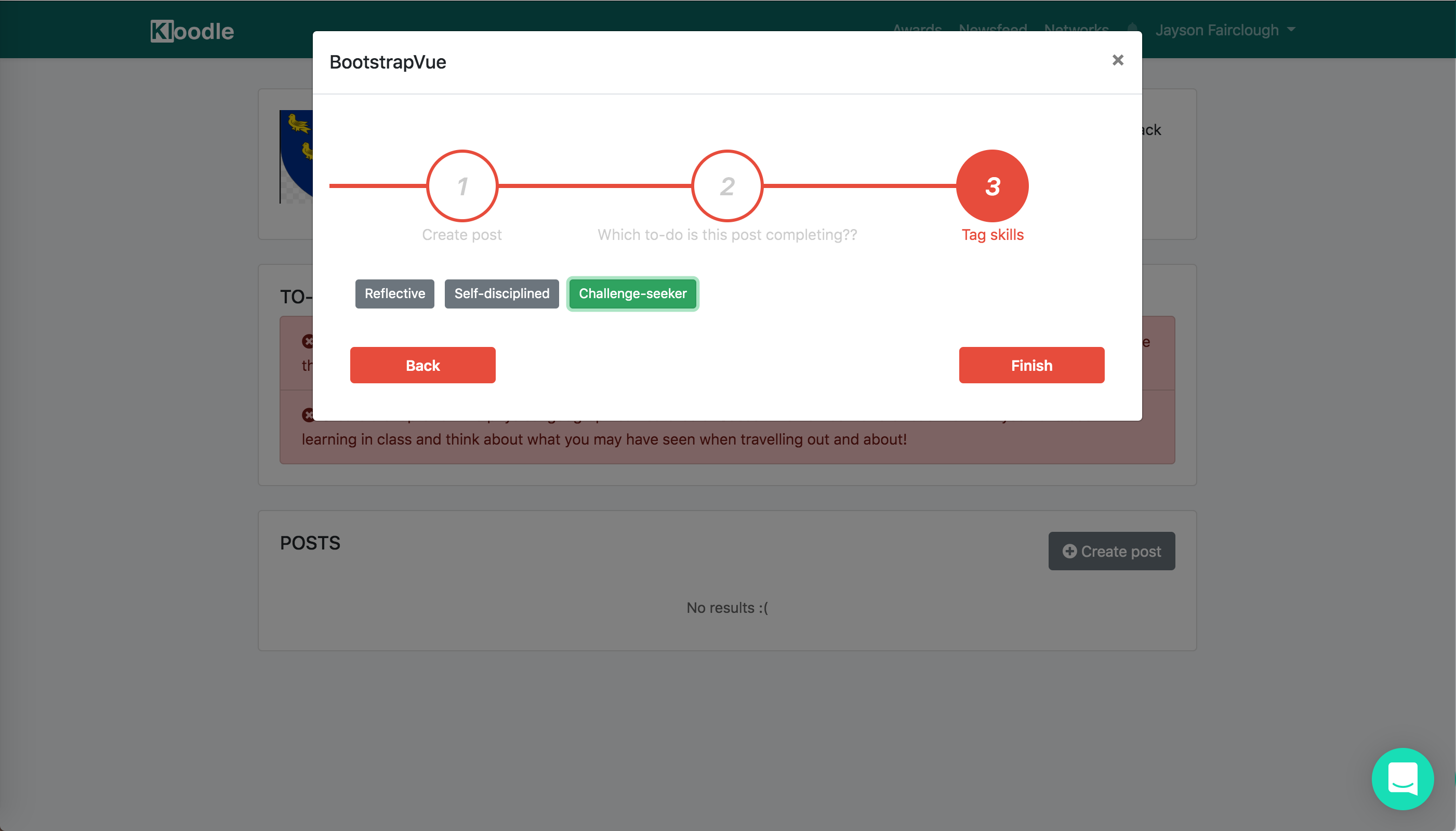 Once we click "Finish", the requirement is complete and we can move onto the second requirement. Once we have completed this requirement, both requirements will be marked as "complete".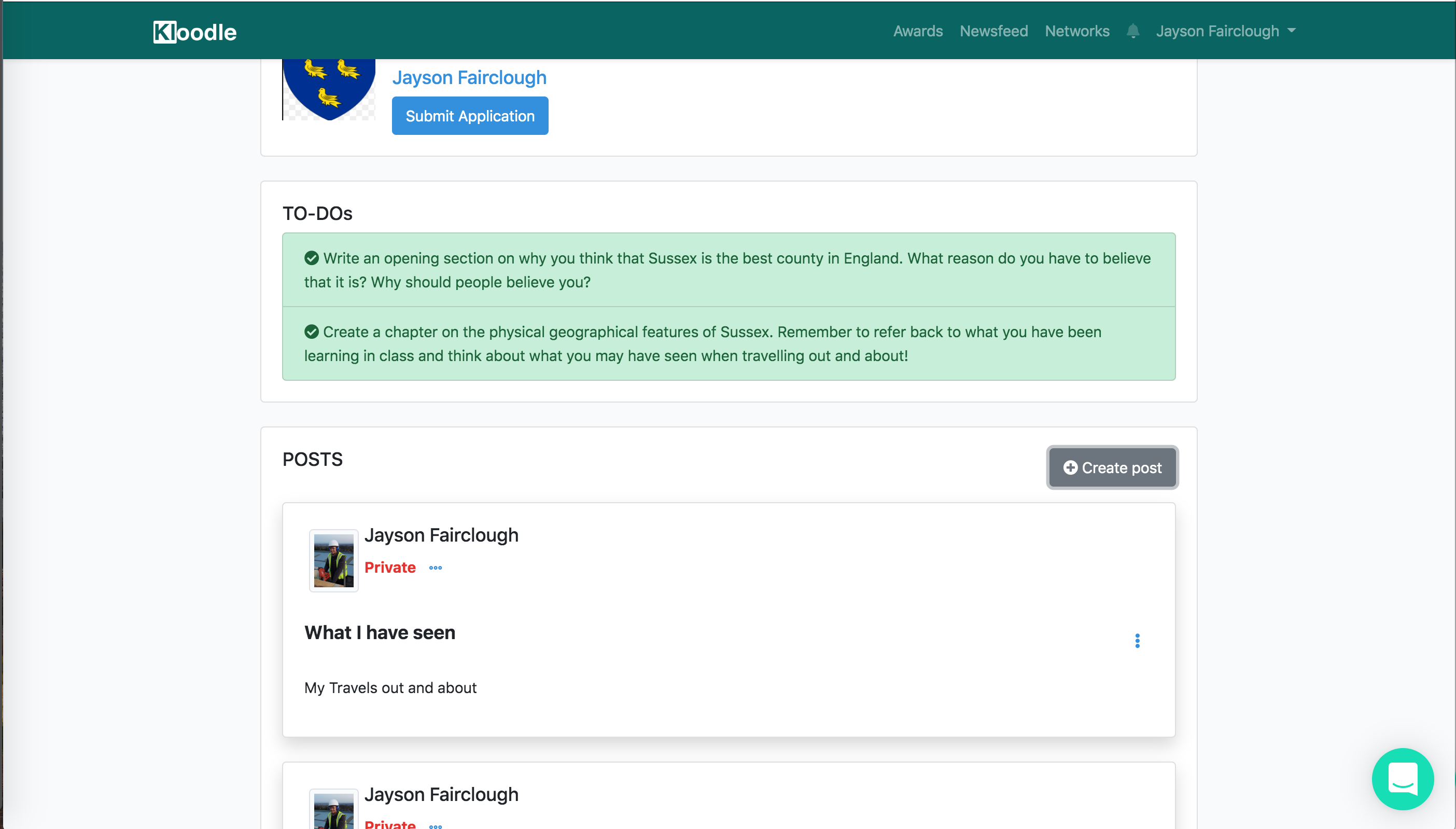 We can then move to the top of the screen and click "Submit application"

Back to teacher-mode
We can now log in as a teacher and view submitted applications. We do this by finding the award in question and clicking the "Applications" section.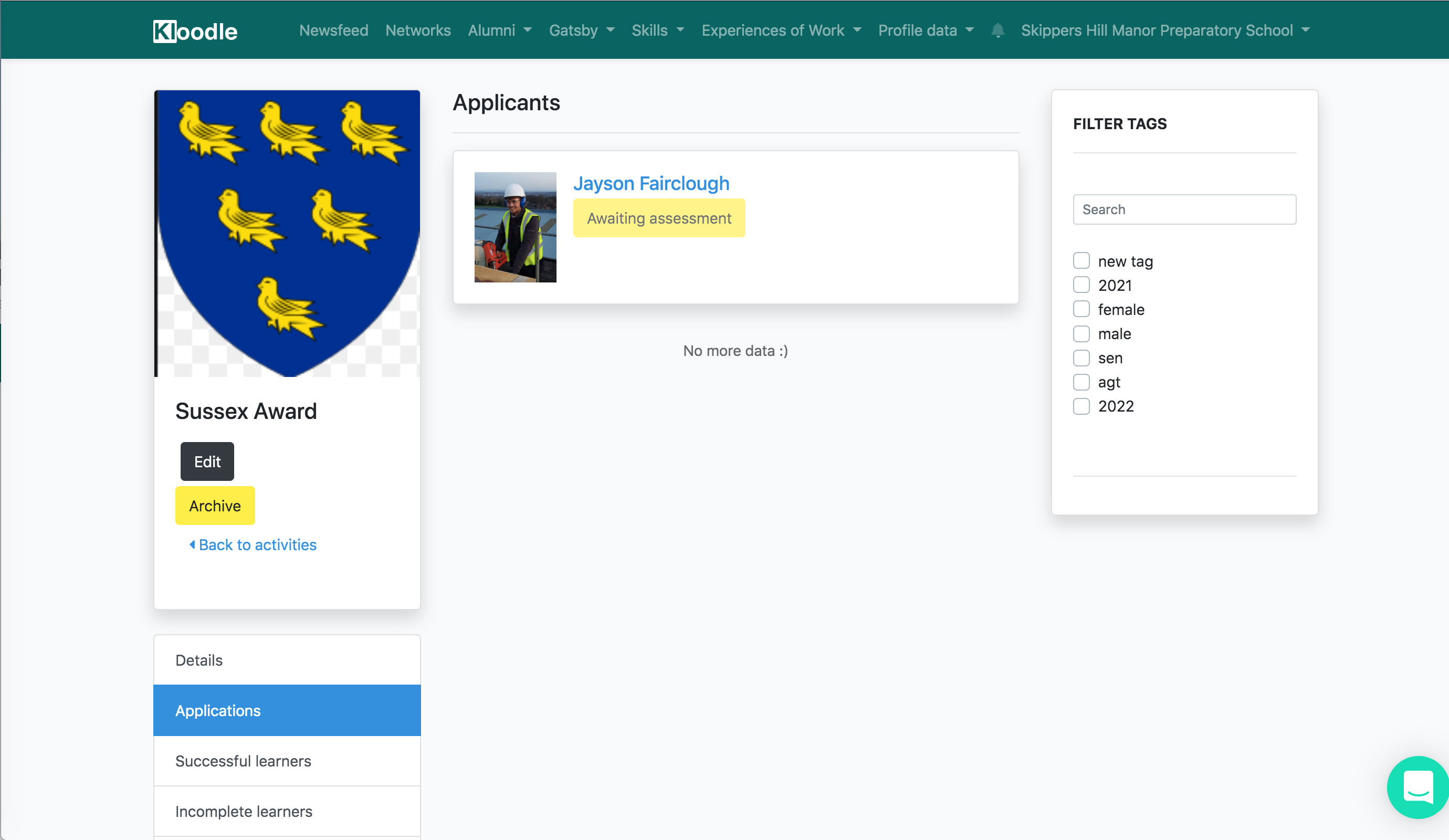 This will output all learners who have submitted the application. We can then click into the application and review the requirements and the posts this learner has uploaded.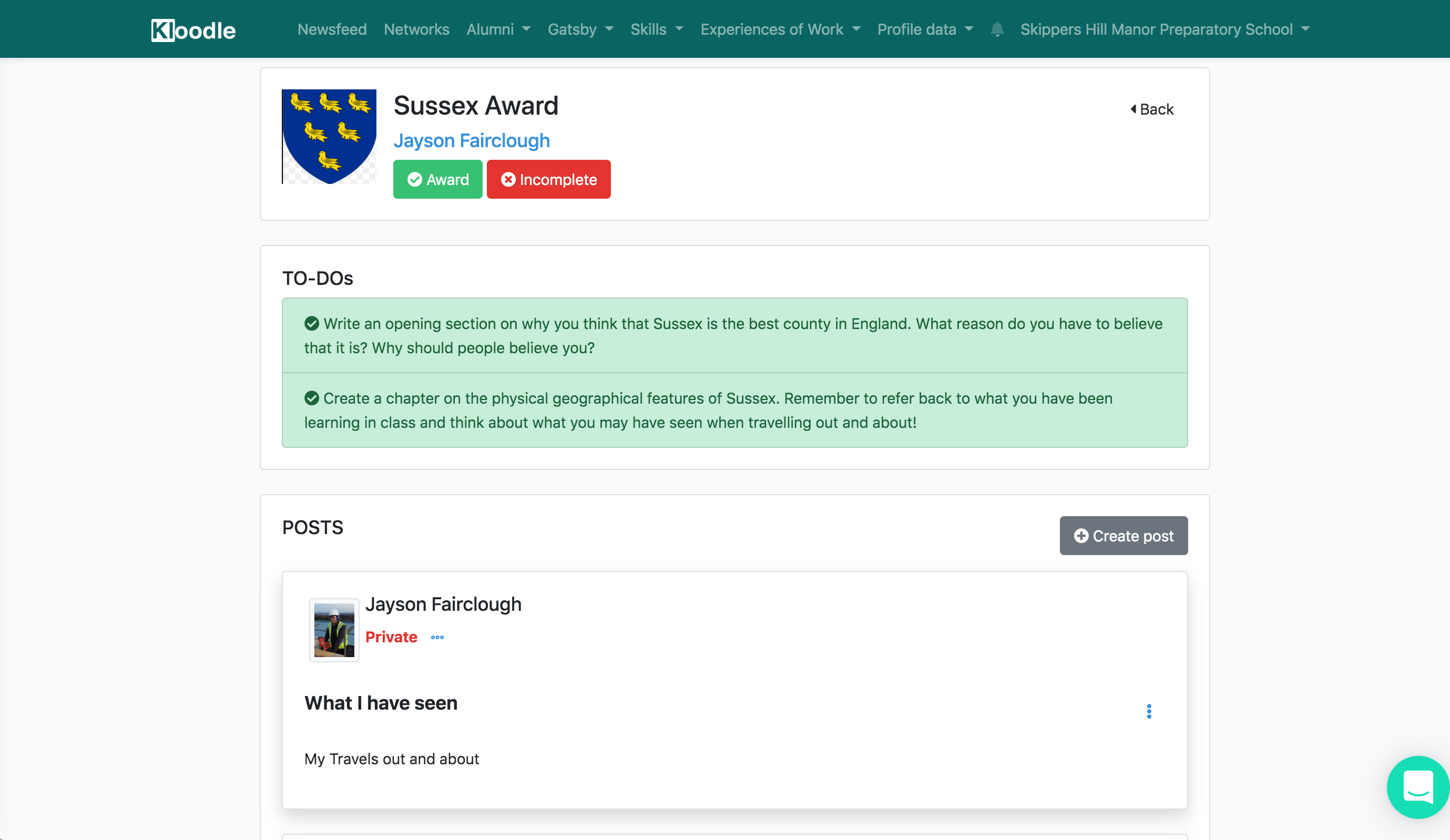 Once we're happy, we can scroll to the top of the screen and mark the award as complete or incomplete.

This is then reflected in our statistics.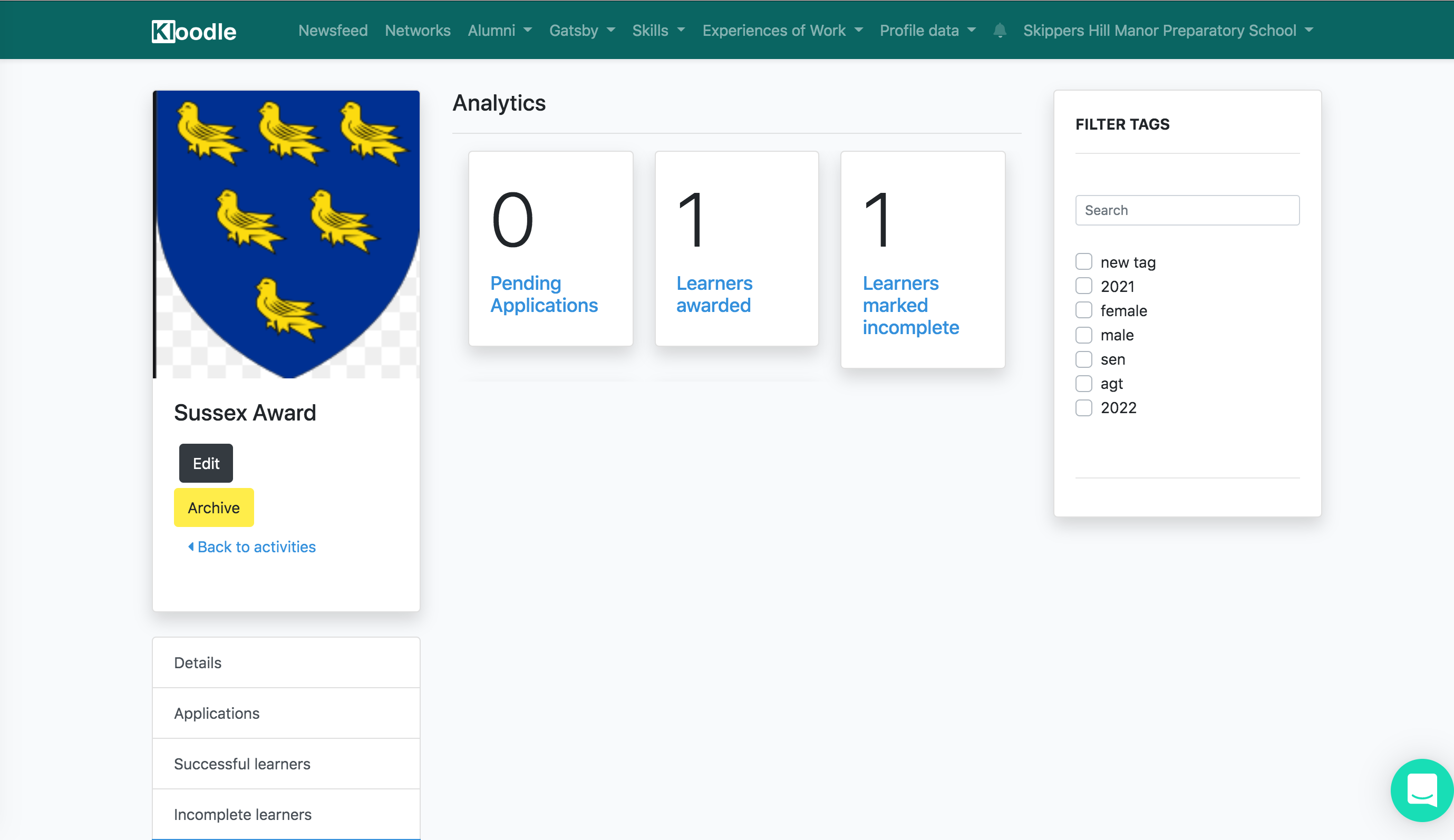 And can also be viewed in the awards section of the learner's profile.
Should you require any help with awards or wish to set up a demonstration of how this works, please use the green chat button in the right hand corner of your screen and we'd be delighted to help.
Alternatively, give us a call on 0161 468 2724 to discuss further.