We have released the ability to see class lists on awards and the status of each learner with respect to the award. This will make it easier to: –
See who has completed an award
See who hasn't
Mark the award as "Awarded"
To access this feature, log in to your teacher Kloodle account. Click Skills > Awards in the top menu. This will take you to the index of awards available in your organisation.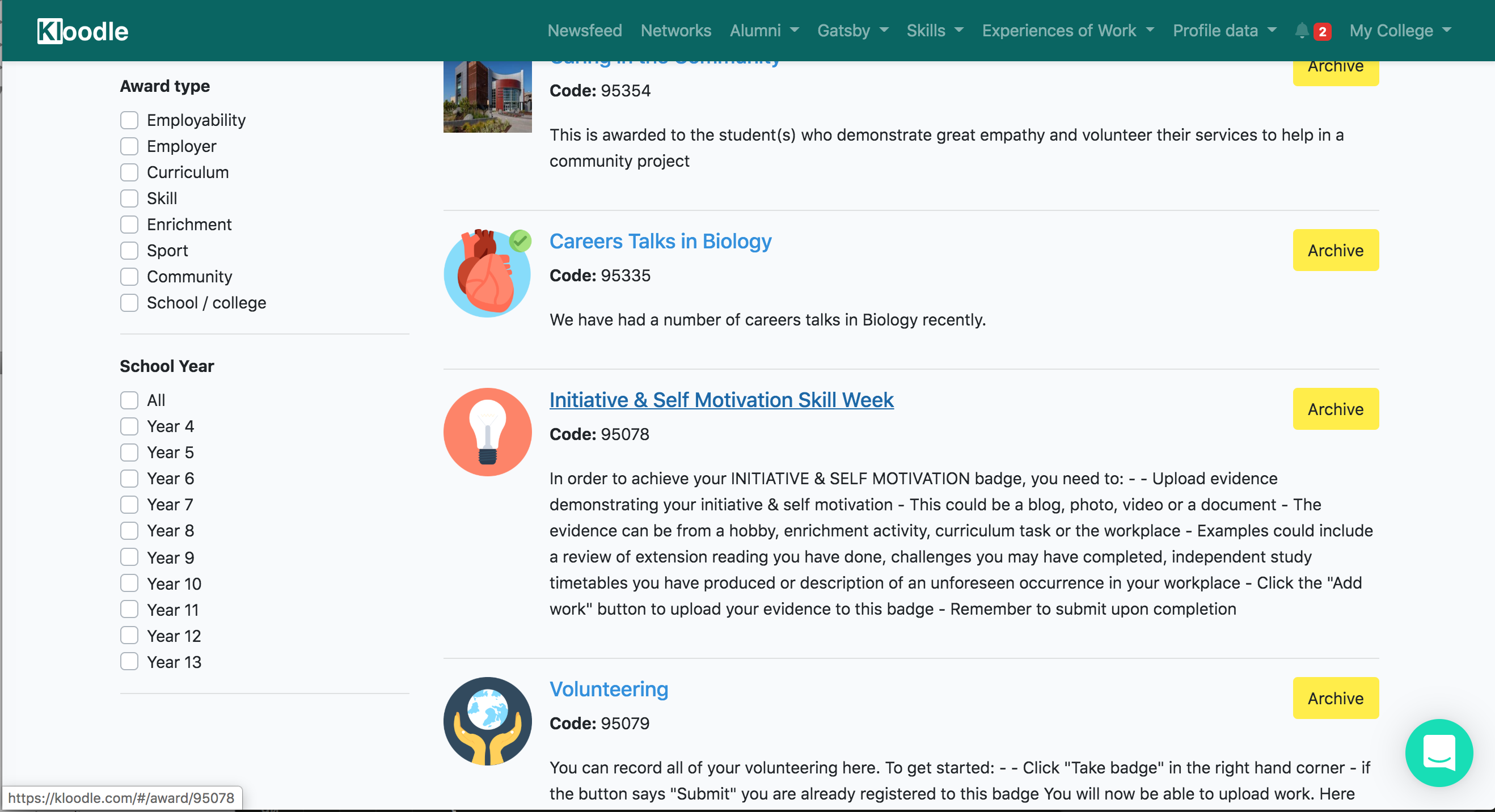 Select the award you're interested in.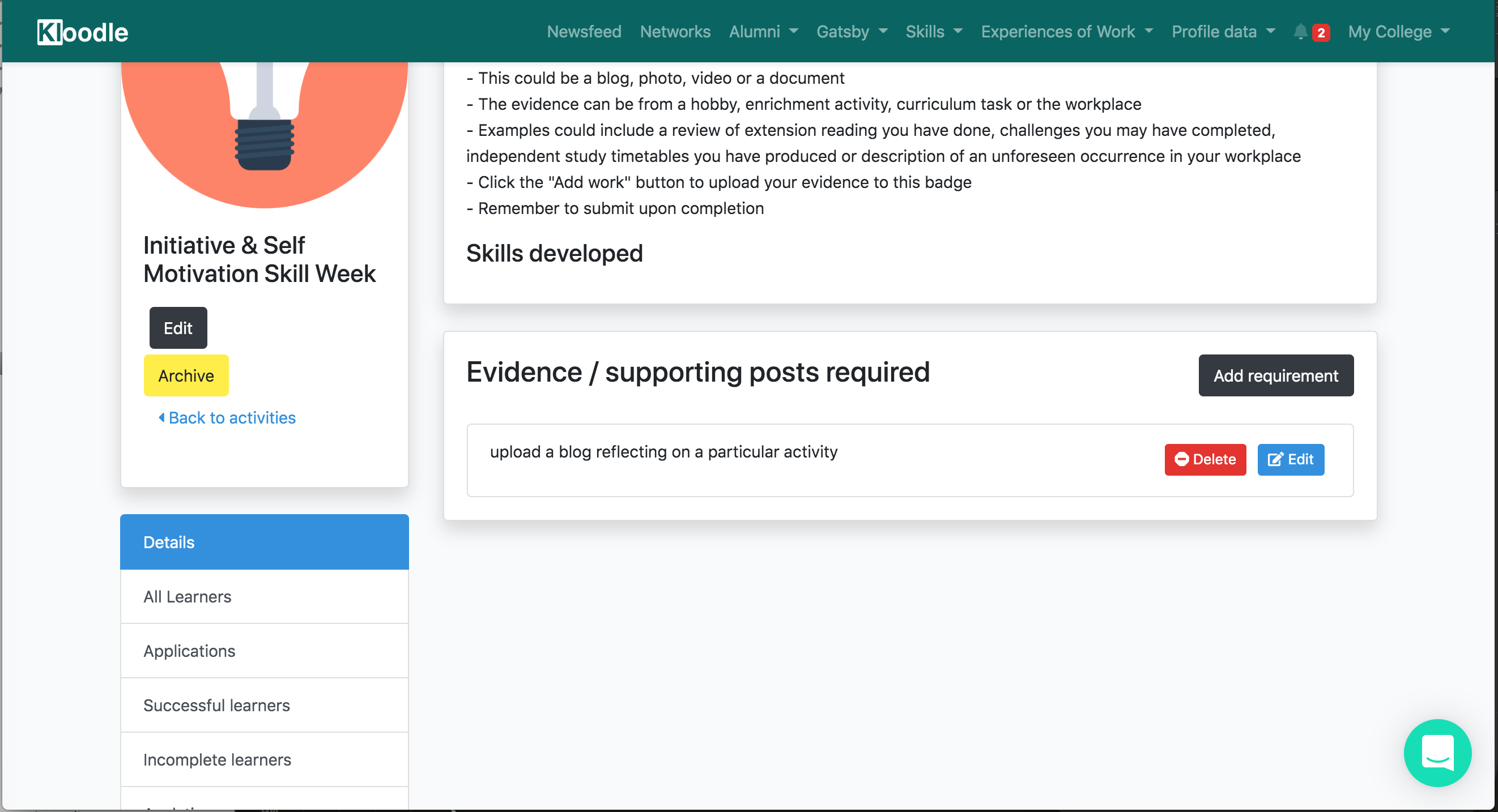 You'll see a menu on the left hand side. In this menu, click All Learners.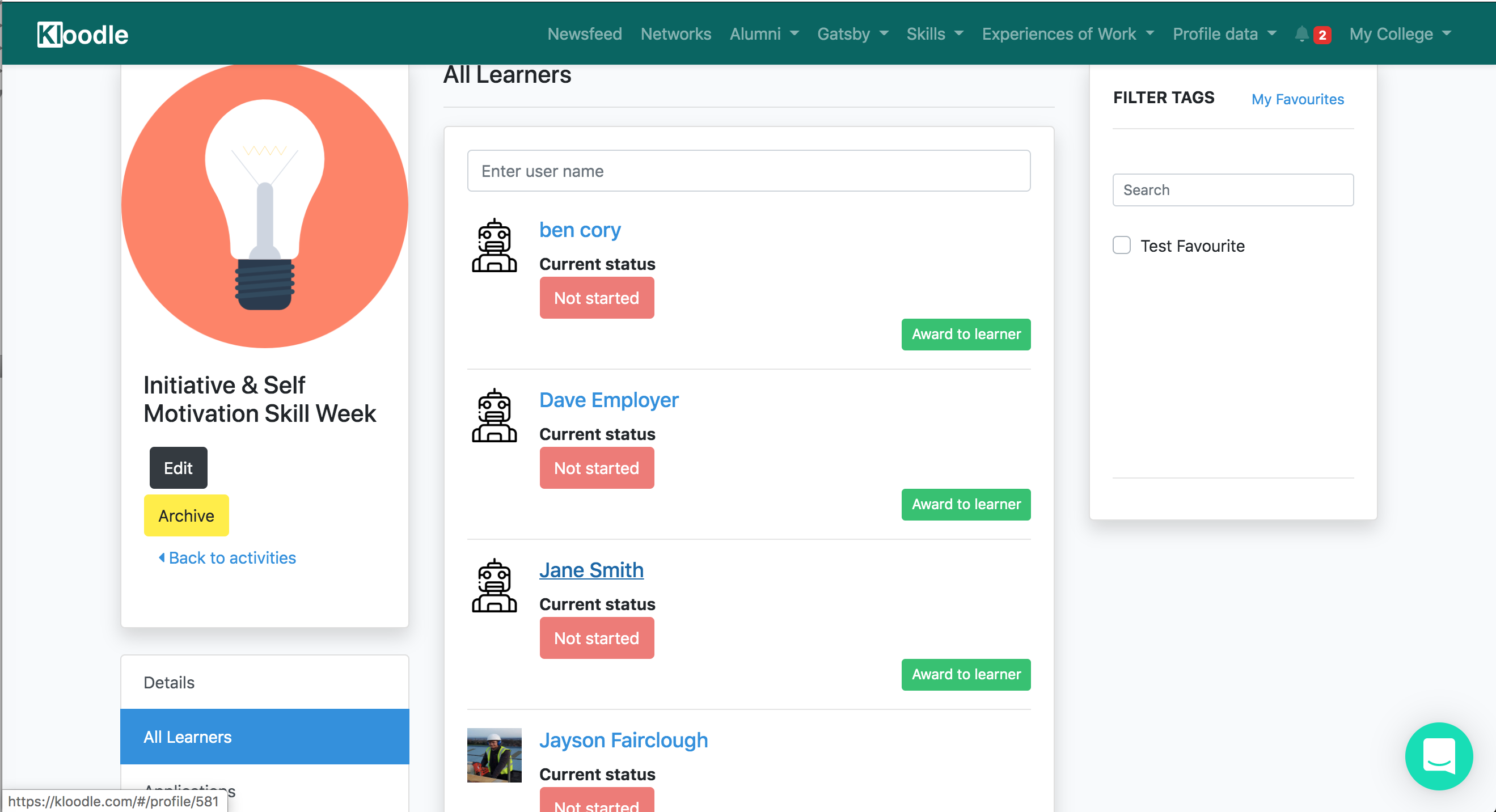 You'll now see all learners in your organisation and their relationship to the award in question. You can then filter this list by tag. Go to the tag menu at the top right hand side of the screen, and select the tag you are interested in.
This will filter the list of users to members of the tag selected.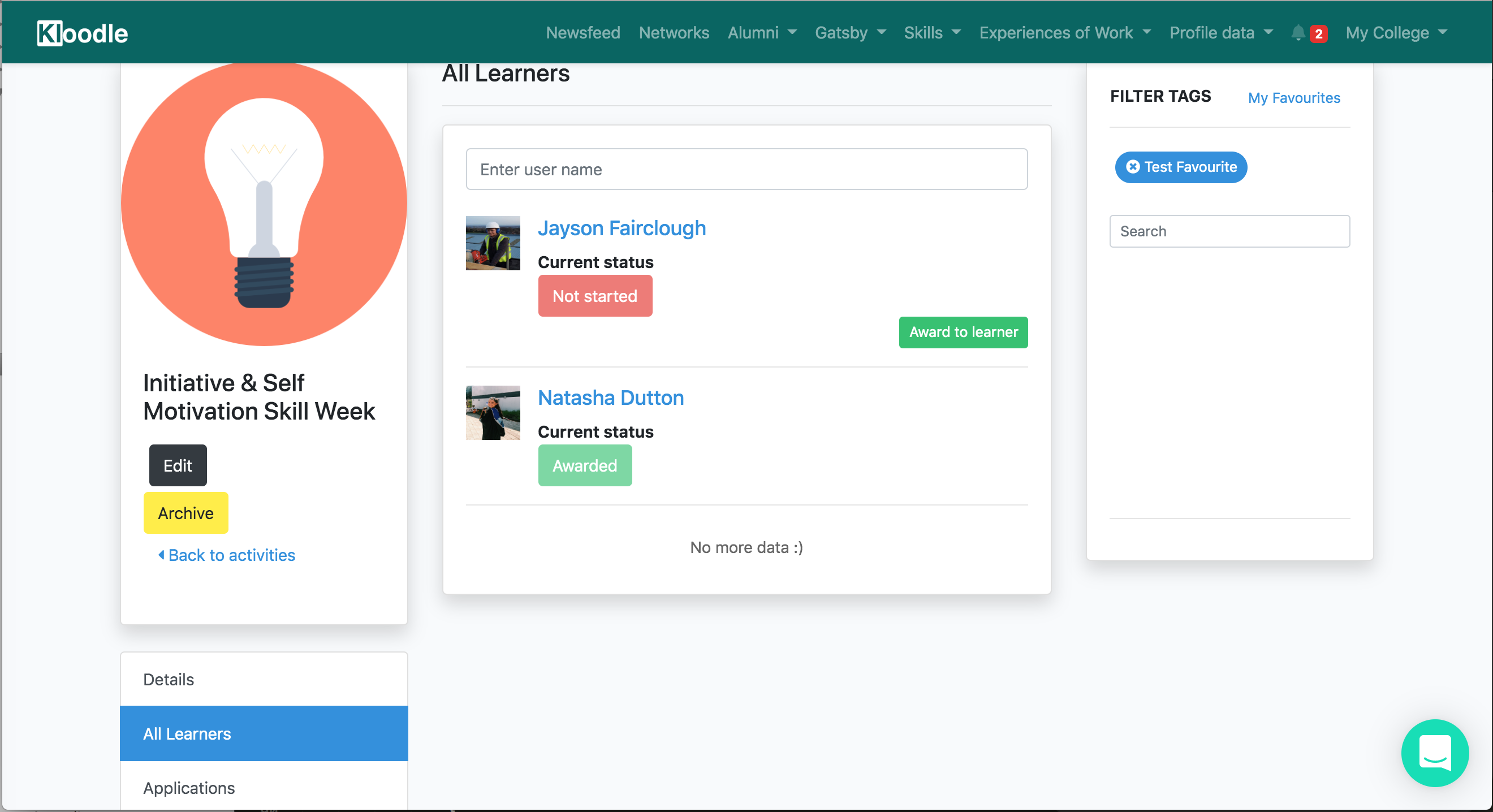 You can now see the status of each of the learners in this tag. Clicking Award Learner will mark the learner as complete for this award.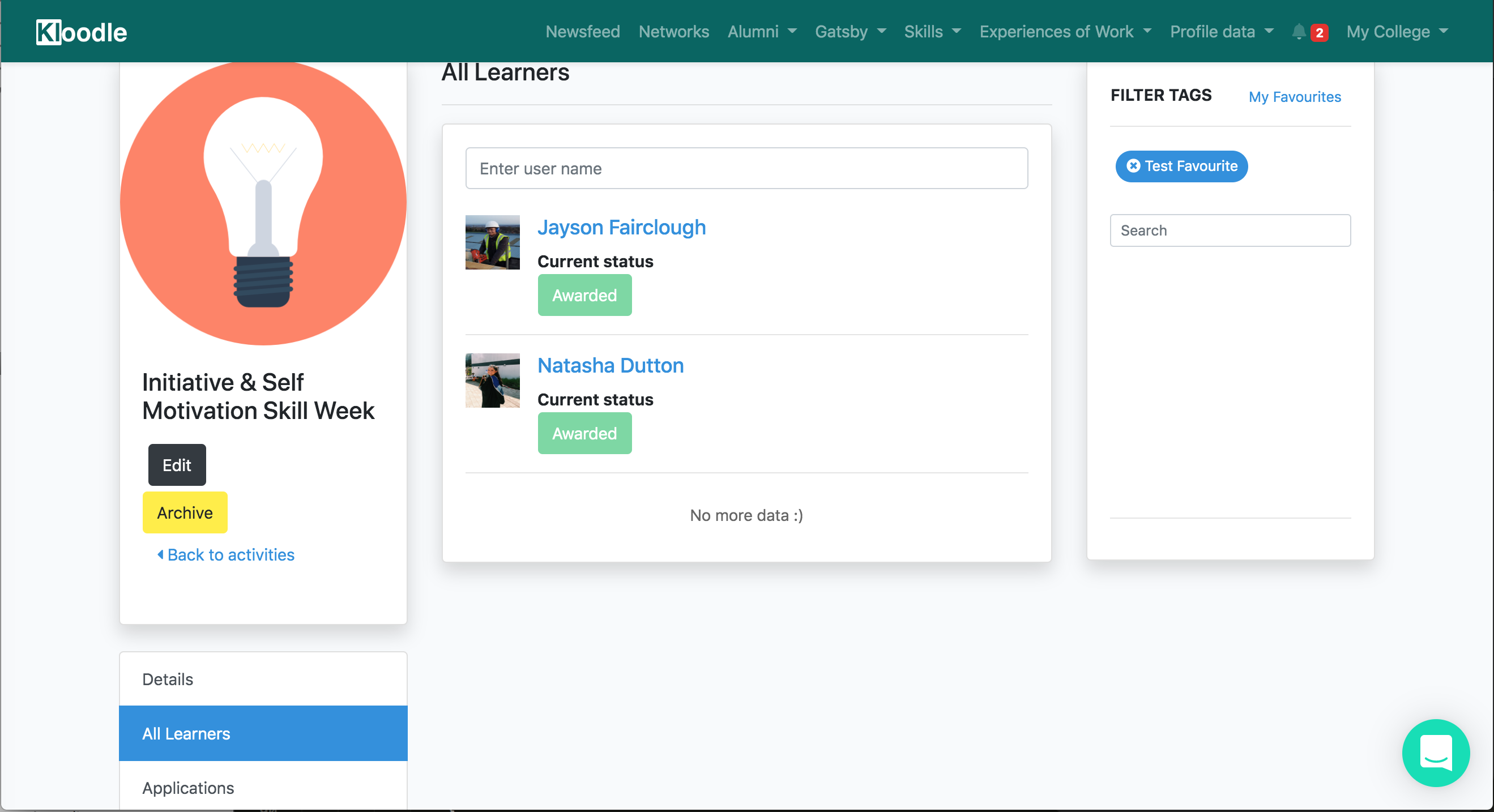 All done!
Any questions, please do not hesitate to get in touch via the live chat.