Manchester Young Carers held an event at HideOut Youth Zone in Manchester on 28th March 2023 to support and celebrate the young carers in the city. It was part of the UNICEF UK programme which works with councils to publicise children's rights and put them into practice. The tweets about the event are under the hashtag #supportnotsympathy.
Over 250 young carers, many of whom are at primary school, attended the event which was hosted to promote for young carers "the right to have the same opportunities as their peers." The event offered an opportunity for young carers to feel valued and make contact with other young people in similar situations to themselves. The skills achieved through caring should be appreciated and there was an award ceremony in which a number of young carers received the prestigious Young Ambassadors Award in recognition of demonstrating key skills.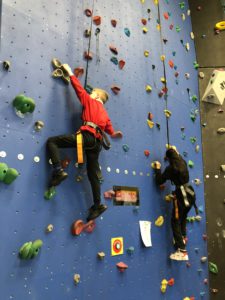 It was a fantastic day all round with food, games, inflatables, music, drama, cupcake making, climbing wall, fitness drills, painting, puppet making ice cream vans, fire engines and lots more! There was even a surprise visit from Elsa and Olaf from Frozen!!
Something for everyone!
There was also lots of support from the local community, such as a visit from the Lord Mayor of Manchester, Donna Ludford (pictured with Elsa and Olaf below), and Manchester Libraries giving free books to the young carers.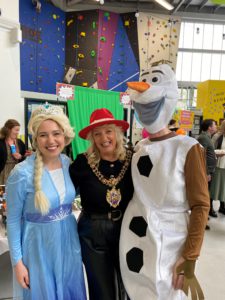 A number of schools and colleges who attended the event signed up to Kloodle to get started on Skills for Life development for their learners:
Secondary Schools
Primary Schools

Wright Robinson

Cedar Mount High

Co-op Academy Plant Hill High

MCA High

Trinity High

St Paul's High

MEA Central

Burnage Academy for Boys

Eden Boys Leadership Academy

Baguley Hall Primary

Old Moat Primary

Birchfield Primary

Newell Green Primary

Co-op Broadhurst Primary

Chorlton Park Primary

Stanley Grove Primary

St. Cuthbert's Primary

MCA primary

Abbey Hey Primary

Cravenwood Primary

Ashbury Meadow Primary

Charlestown Primary
We'd like to thank everyone for their posiitve involvement.