The Football Academy on TV
I was recently watching the reality TV programme The Football Academy on BBC2, which follows the young boys, girls and para-players at top side Southampton's Academy, and it dawned on me just how much the game of football has changed since I was a junior player. The facilities and pristine pitches are incredible! As a result, it's all about technique and touch nowadays, tiki-taka possession football rather than the route-one-get-it-in-the-mixer tactic of choice of yesteryear. Then, there are the superco-ordinated, spotless kits and the coaches are thoughtful and approachable.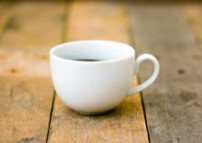 There was not a broken teacup in sight!
When Did it All Change, Brian?
It all started to change way back in the nineties under a revamp proposed by Howard Wilkinson, when football clubs started to convert their youth programmes to 'academies'; people questioned: "Academy? There's nothing academic about a group of footballers kicking a ball about?"
And so you might think, until you see the work clubs are doing currently with junior players.
Prepare for All Eventualities
Academies are training schemes in which professional football clubs scout young players with potential and help them progress up the slippery rungs of the ladder to develop into professional footballers. It's big business.
Although academies are focussed on schooling in the arts and science of football, the clubs have now embraced the fact that 'failure' is part of the process and they should help prepare the young players for the most likely outcome,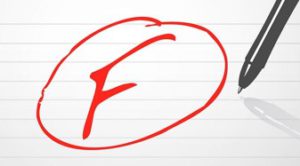 which is a life outside of football. I don't want to sound negative, but out of around 12,000 kids from 9 years old upwards in the academy system in the UK, basic supply and demand means there's around a 1% chance of 'making it'. Doable, but the odds are massively against you.
In the old days, boys would leave school at 15, giving up on any education or qualifications they might achieve, on the slim chance that they might make the grade; they would have few choices when it didn't materialise. If injuries didn't curtail their chances, then clubs would just turf them out. There was no consideration about giving alternatives or employability. Many of the lads I played with ended up working in menial jobs in the Boulevard of Broken Dreams.
These days, it's different. Elite clubs, like Southampton, recognise that they are playing football with people's lives; they want to support the young people if and when they drop out of the system and encourage academy players to prepare for life outside of football in the highly-likely scenario that it doesn't work out. That's why they would be a perfect fit for Kloodle, so they can develop skills they can use elsewhere.
The Journey to Becoming the Perfect Professional
The specific episode of The Football Academy I was watching was 'The Perfect Professional' in Series One. In part of the programme, they follow rising star Freddie.
In the prelude, the coaches pointed out what skills are required to make it as a professional footballer in 'the big time'; there are loads but they highlighted a few: 'determination', 'technical ability'….oh, and the magic sauce called 'talent'. Just doing keepy-uppies no longer suffices.
Southampton emphasises one characteristic in particular which is the ability to 'analyse your own game'. In order to test this attribute and show that they understand what it takes to be a footballer, the young academy players are expected to make regular presentations to a group of coaches to demonstrate their comprehension of their strengths and weaknesses. If you didn't know the context and couldn't hear Freddie talking about "one v ones" and "stop the counterattack", you'd think he was perhaps doing an entrance interview for university.
The ethos, according to the coaches, is that the players need to show self-awareness and development of transferable "life skills" to help them "develop off the pitch", learning to have "conversations with maybe more senior people" and "stand up and do a presentation".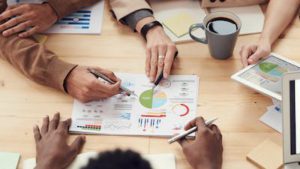 Freddie made the "nerve-wracking" presentations look as effortless as dribbling past a static defender. He was a very adept presenter and, apparently, when he talks "people listen"; this is allied to being "confident", as demonstrated by being "a talker on the pitch". Later on in the programme, when he was on the subs' bench for a match, he still encouraged his team as he is always very keen to support others and he showed what was described as the "work ethic" and "self-belief" to succeed.
It seems like he's got it all, all the required skills.
His coaches were very impressed and so was I. He displays maturity way beyond his age and I'm sure if he doesn't 'make it', those practical skills really will help him shine in another sphere.
Well, straight away, I thought two things: Firstly, that……..
This is Character Education, But in a Different Setting
What the coaches at Southampton are talking about above and aiming to achieve is 'building character', developing what the Jubilee Centre for Character & Virtues might describe as "a set of personal traits which inform motivation and guide conduct." Back in the day, 'character' usually suggested the person or player was a "maverick" or "unconventional". Nowadays, clubs are leaving less to chance and trying to develop the young people on a personal level from a very early age.
This fits in nicely with the origins of the term 'academy', which stems from the ancient Greek, Academia, the name of the garden where Plato, one of the great, great grandfathers of character education, taught his school.

Character education is not new, it has been part of schooling since Plato's times and forms the foundations for many types of education, in this case it's football. The ultimate goal of character education is to equip pupils with the intellectual tools to make wise choices or 'do the right thing'.
The second thing I was thinking was that……..
This Process is Perfect for Kloodle
We envisage Kloodle being used by football academies in the same way that schools use it for character education or personal development through enrichment and extra-curricular activities. (Book a demo to see how: https://calendly.com/kloodle/30min?back=1)
In fact, can the academies do it better than schools?
You might think so, as the young players have to display inherent character traits, such as extreme resilience and determination, to progress and to combat the big odds stacked against making it.
Skills Development Through Reflection
The rich experience and skills' development from playing in the academy can be captured by being recorded on Kloodle session by session, match by match, season on season.
Learners do this by uploading photos, videos and blogs to their Kloodle profile, tagging in the skills they are honing as part of the activity. By downloading the Kloodle app to their phones, photos and posts about activities can be recorded quickly as they are completed. (Book a demo here: https://calendly.com/kloodle/30min?back=1 )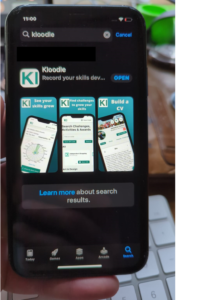 Reflection is a very powerful component of the process as young people think more deeply about identifying skills and then how to develop them, so personal reflections can be added to Kloodle after training or matches, when students consider how their skills have evolved.
And here are some real-life excellent examples of how students use Kloodle for reflections on work experience and making presentations.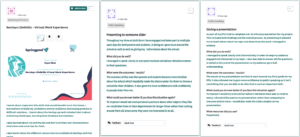 Each individual player can have a skills wheel on their Kloodle profile, which illustrates the growth in skill development. The club can select a framework of values or skills which they want the players to attain or work towards; it could 5 attributes, it could be 30. By completing tasks, learners can identify how their aptitudes can grow their individual skills wheel. That feels good!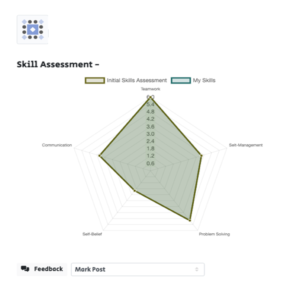 Developing Good Habits
Development is a continuous process, in which all of the young players are constantly active in building their profiles and skills wheels on Kloodle; this is done firstly by recognising the relevant skill, practising the activity, and then reflecting on what they have achieved. Thus, the system embeds positive habits and growth of skills. Whether it's presenting or free-kicks, practice makes perfect!

All of this builds self-awareness and the most important aspect is the skills are transferable.
Feedback
Obtaining open and honest feedback from the coaches is a critical part of the development process.

Freddie Will Be a Star Whatever Happens
Freddie seems to be developing his character and skills well at the academy. Possibly the most important of the key aspects of character education is seeing real-life role models performing their craft, someone who has been there, done it and got the first team T-shirt. And Freddie has one of those close by in James Ward-Prowse, Southampton captain and England star. JWP is a model professional, who lives a very healthy lifestyle and practises free kicks a thousand times a day. He has blazed a route to professional glory, which Freddie believes he could follow. Seeing his idol and other senior players coming over to watch the academy match and impart some tips was truly inspirational for the young players.
Even if Freddie doesn't make it as a footballer, there's no need to worry, with all of the character and transferable skills he has developed captured on his Kloodle profile, he'll have lots of other options in life.
If you would like a demo of Kloodle then please book it here:   Calendar